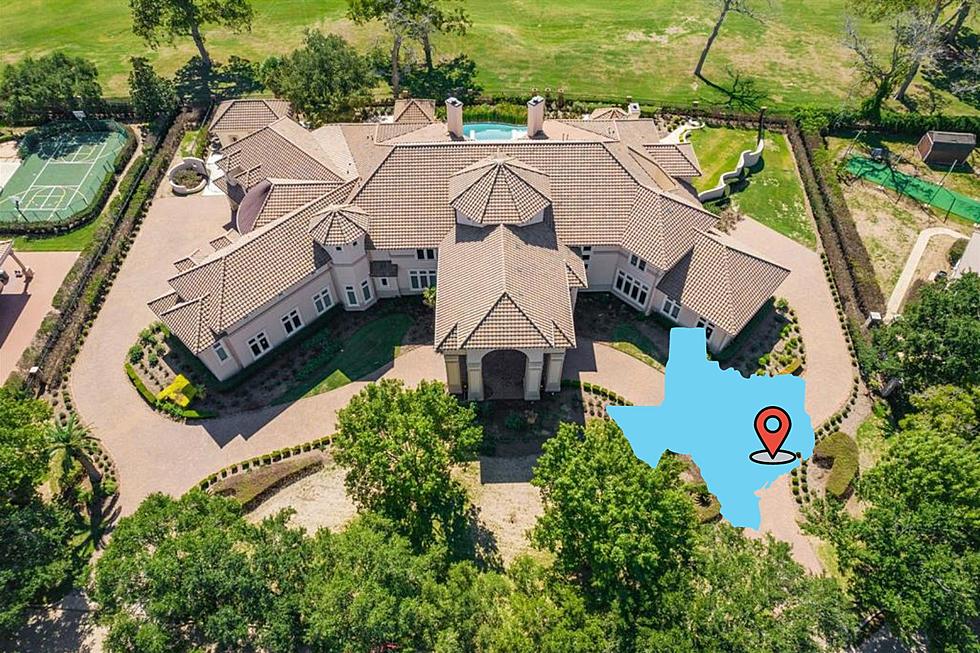 This Huge $6.95M Sugar Land, TX Home For Sale Has 4 Pools & A Nightclub
HAR.com
If You're Looking To Move Into The Houston Suburb Of Sugar Land But Need Space To "Party", Then Take A Look Here.
Sugar Land, Texas, is a charming city that blends Southern hospitality with urban sophistication. Located just southwest of Houston, Sugar Land is known for its rich history, thriving economy, and exceptional quality of life.
Sugar Land boasts top-rated schools, beautiful parks, and a range of cultural and recreational attractions.
The city's crown jewel, the Sugar Land Town Square, offers a mix of shopping, dining, and entertainment options. With a strong focus on community and family values, Sugar Land is a city that welcomes residents and visitors alike with open arms.
And You Can Host A Lot Of Folks Inside This Beautiful Mansion.
According to its listing by Shantanu Patil of Patil Real Estate Group on HAR.com, this home is nestled within Sugar Land's prestigious gated community of Sweetwater Estates.
Encompassing a vast 1.3-acre golf course lot, this property makes a grand statement from the moment you approach the circular driveway. Step inside to be greeted by a large impressive foyer with a modern stunning chandelier.
But what really stands out is its amenities that include a formal dining room featuring artistic lighting, the formal living room which boasts an indoor water feature with a captivating waterfall, a stunning bridge, and floor-to-ceiling all-glass windows, bringing the outdoors inside. Plus, there's more water fun outdoors with a night club inside atmosphere inside.
Let's take a look at the home that just hit the market priced at $6.95 Million Dollars!
This $6.95 Million Dollar Sugar Land Mansion Has Its Own Nightclub
The Ultimate Party Mansion just hit the market in the Houston suburbs and it has everything you need to host guests.
Gallery Credit: Shantanu Patil/Patil Real Estate Group
40 Photos Of The 5th Largest Ranch In Texas For Sale
The Brewster Ranch is about half the size of RHODE ISLAND sitting on 424,000 contiguous acres and it could be yours for a little bit over $250 MILLION dollars!
Gallery Credit: King Land & Water
40 Photos Of Real Housewives Of Dallas Stars Home For Sale
Built & owned by actress, celebrity chef & Real Housewife, D'Andra Simmons-this stylish & stunning award winning two story,5 bedroom modern is on a corner lot in prestigious Highland Park and its on sale for $5.2 Million.
Gallery Credit: Christine McKenny, Agent/ Allie Beth Allman & Associates