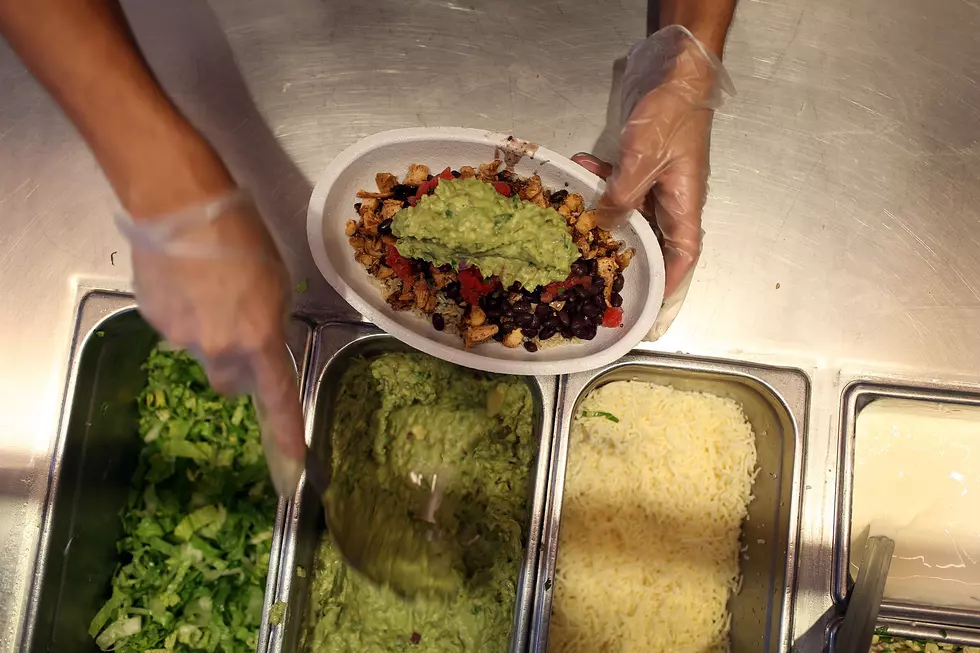 Chipotle Releases Signature Guac Recipe
Joe Raedle, Getty Images
Yes I know the guac is extra, I don't care, that's why I am obsessed with Chipotle. Can you order Chipotle and not get Guac on your burrito bowl? The answer is no. If you're answer was yes, you're doing it wrong.
If you're obsessed with the Guac at Chipotle, you're about to be your own hero. You can now make Chipotle's signature Guac and the recipe is easy and only requires 5 ingredients.
What you'll need to get at the store:
2 ripe Hass avocados
2 tsp lime juice
2 tbsp cilantro (chopped)
1/4 cup red onion (diced)
1/2 jalapeño including seeds (diced)
1/4 tsp kosher salt
The process according to Chipotle's Twitter:
Cut avocados in half and remove pits carefully.
Scoop the avocados into a bowl
Toss and coat with lime juice
Add the salt and mash until it's a smooth consistency
Fold in remaining ingredients and mix (If you don't know what fold means like David and Moira it means MIX!)
Taste the guac & adjust seasoning if necessary.
10 Plants That Will Keep Unwanted Insects Away