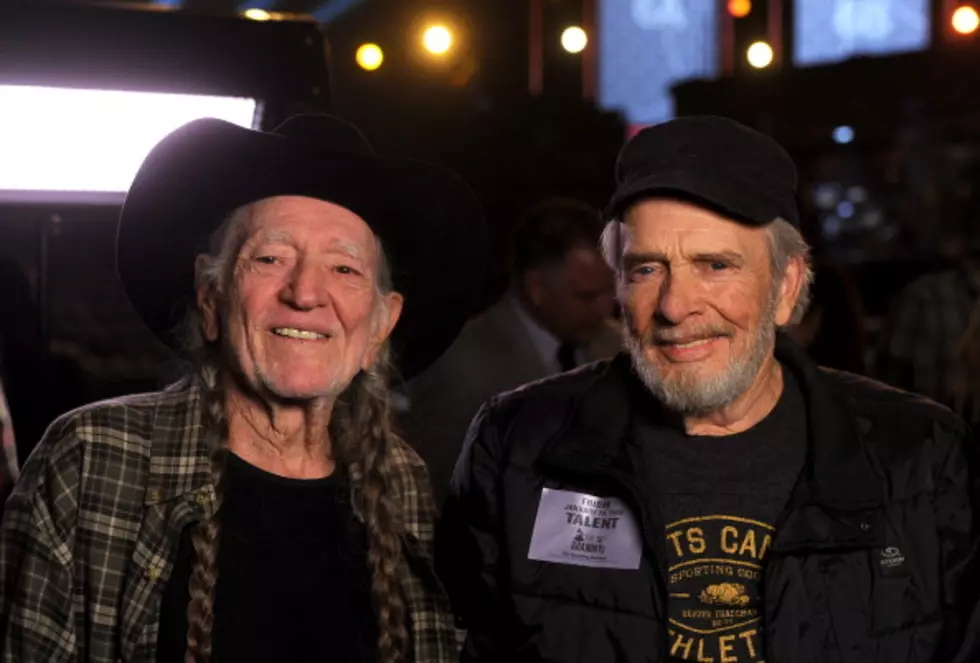 Merle Haggard + Willie Nelson Are Teaming Up Again for Album
Getty Images
Mark your calendars! On June 2, Willie Nelson and Merle Haggard are set to release 'Django and Jimmie,' which will be an album of duets full of cover songs, and a couple newly written original tracks.
According to Rolling Stone, the entire project only took about a week to complete, and it is the latest in a long standing relationship between the two country superstars. It all started back in 1983, when they teamed up for 'Pancho & Lefty.'
Why not just stick with the good ole Pancho & Lefty moniker? Well that is a good question, and the album's title is a tribute to a couple of guys who influenced Willie Nelson's guitar playing.
Their names are Django Reinhardt and Jimmie Rodgers.The album is also a nice tribute to each other. Willie Nelson sings lead vocals on Merle Haggard's "Somewhere Between" and Merle does the same on Willies classic "Family Bible."
The project is produced by veteran Nashville maestro, Buddy Cannon.
The album will hit stores 32 years to the day that 'Pancho & Lefty' was released in 1983.