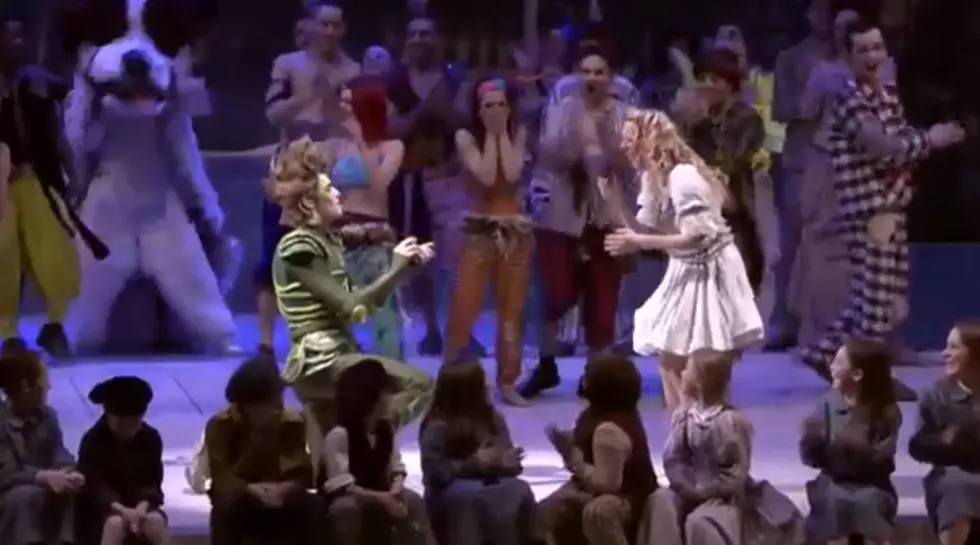 Peter Pan Surprises Wendy with Proposal During Live Performance
YouTube
I guess Peter Pan got tired of watching other Disney productions where the guy or prince always got the girl of his dreams.  At a recent live performance in Scotland, the actor playing Peter Pan broke character. 
But, he had a good reason.  He wanted to return from Neverland and go to Marriageland as he got down on one knee to surprise an almost hysterical 'Wendy'.
Check out the video here.