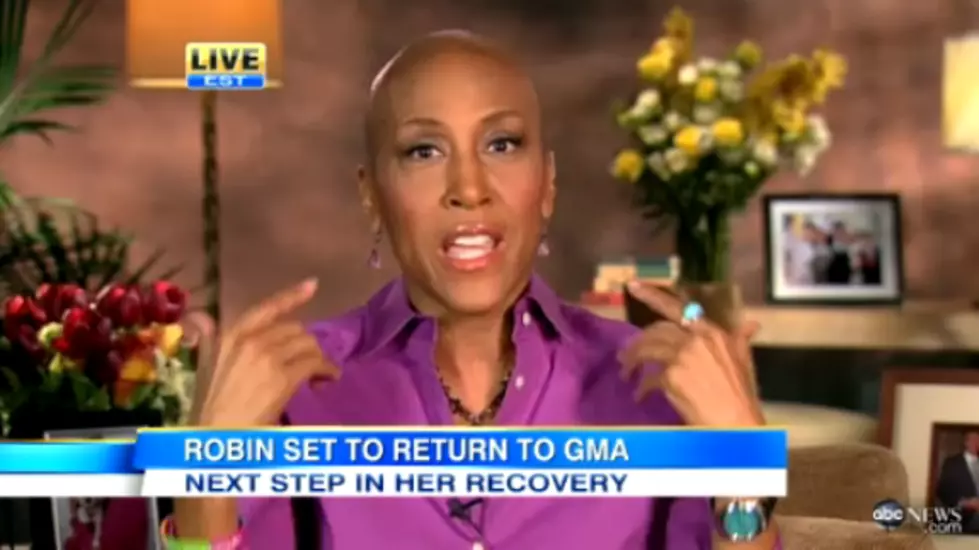 Robin Roberts Set to Return to 'Good Morning America' in February [VIDEO]
ABC
In an announcement this morning on Good Morning America on ABC, co-host Robin Roberts will make her return to the morning show within a couple of weeks.
Robin was diagnosed with a rare blood and bone marrow disorder back in June and took a leave of absence from her job in September so she could undergo a bone marrow transplant. It's been a long road to recovery for Robin after her surgery but she's been keeping her faithful fans up to date by posting video updates along the way and just last week she sent out the following tweet,
Robin appeared on GMA this morning announcing her return to the set will happen within a few weeks.  She has a specific and important date to her in mind, but she'll listen to her doctors. She admits though she has to get used to the alarm going off at 4a.m., that's one thing she hasn't missed. But returning to the studio will not be so easy because of the side effects from her treatment, which include blurry vision, that could make reading a teleprompter a little difficult. Robin says her doctors want her to ease back into the job and she'll be in the studio and on set next week, but will not make an appearance on air until her confidence returns and her doctors clear her.
Check out Robin Roberts announcing her return in the video below.