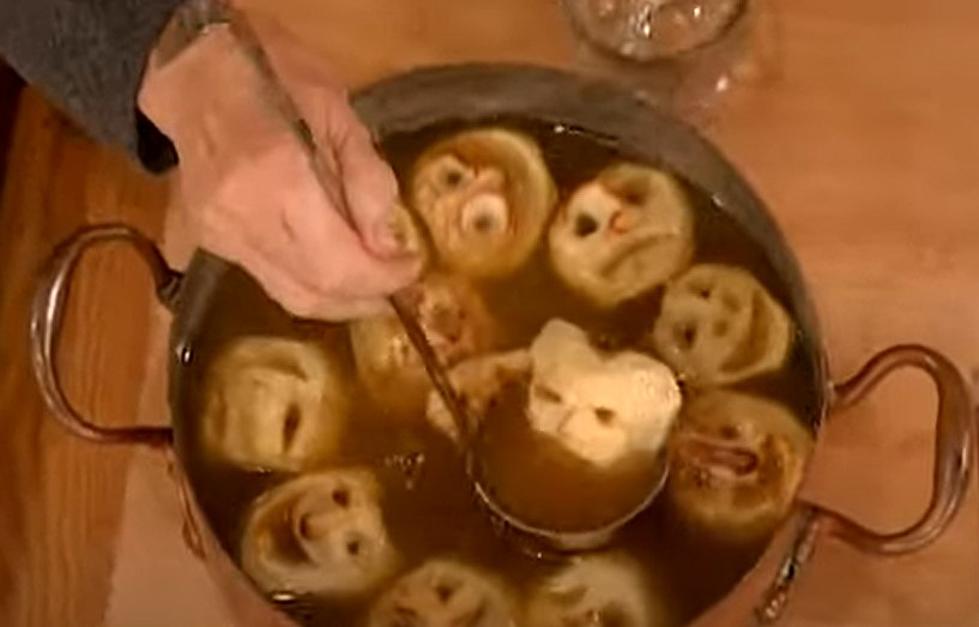 OMG A Texas Woman Found Shrunken Heads in Her Drink
Martha Stewart Youtube
Texas Woman FInds Shrunken Heads In Her Drink!
We think a Texas woman finding shrunken heads in her drink might be the scariest story ever.
I should know...I AM the woman who found a shrunken head in her drink at a party a few years ago!
I'm guessing shrunken heads are going to be found EVERYWHERE in drinks this Halloween season because they are so much fun to make! Yes, you can make shrunken heads for your Halloween drinks too! 
How was that for a trick?
Well, now comes the treat. It's a step-by-step recipe for Shrunken Head Punch guaranteed to scare the living ghosts right out of your guests!
While perusing through Pinterest for freaky Halloween party food ideas, I came across what has become my favorite punch to serve at Halloween!
It's Shrunken Head punch and of course, the shrunken heads aren't real! That would be just gross! Instead, these heads are carved using any apple variety of your choosing!
I mean come on, it looks like the real thing! Right? Right?
To get started, you're going to need a few apples, a melon baller, a paring knife, a baking sheet  and if this is a drink for adults, add some spiced rum.
Shrunken Head Halloween Punch
If you need to see it to believe it, here is the recipe from Martha Stewart on Youtube
Looking for something to do with the kids before Halloween? AND BONUS! You get to use that Halloween costume more than once
Crossroads Dias De Los Muertos Celebration
Gallery Credit: Photos from Ingra Lee/TSM/Nave