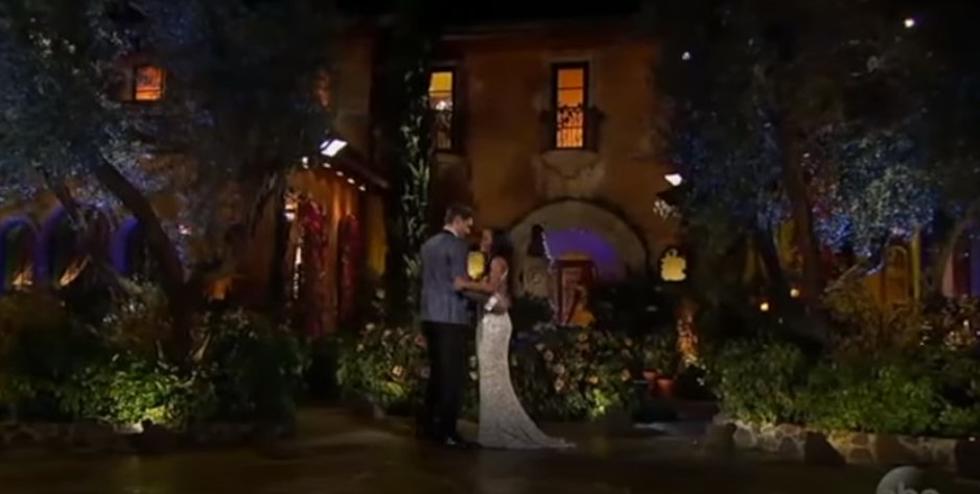 5 Hot Dudes from Texas Are on the New Season of The Bachelorette
The Rose Daily via YouTube
There are 5 dudes representing the great state of Texas in this new season. Page Pressley is one of the contestants (and is apparently a big-time chef in Austin). Alex is from El Paso. Ivan is from Dallas. Tyler S. is also from Dallas. Uzoma is ALSO from Dallas. ABC says there are 42 contestants. Perhaps one of our Texas dudes will be a contender, we shall see.
Which one of these guys from Texas do you think will make it past the first episode of The Bachelorette?
I have never been a faithful watcher of the ABC reality TV show, The Bachelor or its sister counterpart, The Bachelorette. I am more of a Flavor of Love gal.

The one season of The Bachelor that I wish I could go back in time to watch is the one that had Andy Baldwin as the leading man.

One day about 11 years ago, I was in Yakima, WA, hosting my own morning show, and my guest on the show that day was Andy the Bachelor. I had no idea who he was or why all of the ladies in our Sales department were sending me messages asking if they could "stop by" my show just to watch my interview.
I was in a horrible mood that morning when Andy the Bachelor waltzed his smooth talkin' way into my life. He walked in the radio studio with his "people" and he was wearing his Navy officer uniform. He was tall, had blond hair, blue eyes, and perfect teeth. He was also ripped. I was still unimpressed. Hmmph!
Andy the Bachelor sat down in the guest chair directly across from me at the radio console, and he was having a conversation with his handler/manager. I was concentrating on the commercials that were playing on the station and making sure that they all played and that I was ready to come back on the air on time. All of a sudden, Andy the Bachelor shushes his manager and says, "I'm sorry, I can't talk to you right now, I would rather look into Reesha's eyes!"
It was as if we had all heard an audible record scratch.
Excuse me? Andy the Bachelor wanted to look into MY eyes?? Who is this guy and what does he want (with looking at me in my brand new eyelash extensions)?!
Our radio interview went off without a hitch, but unfortunately, I was instantly smitten with Andy the Bachelor. We became friends on Facebook, but we never spoke again. We never spoke again that is, until a couple of months ago when he "liked" my Facebook post of our picture from August 2008. Did he remember me? Could it possibly be?
I have only watched ONE season of The Bachelor and ONE AND A HALF seasons of The Bachelorette. I was enthralled when Rachel Lindsay was the Bachelorette because a) she was the FIRST and only Black Bachelorette in the history of the show (shout out to the this TEXAS hometown shero!), and b) Peter Kraus (whom I am still "in lurve" with after all these years since the show aired)! (Watch the video and the end of Rachel's entry to the show and see her meeting Peter for the first time.)
Like I mentioned earlier, I am more of a Flavor of Love gal. Who can forget the infamous and highly entertaining Tiffany "New York" Pollard?
"New York" was a scene-stealer and gave us so many classic gifs, as seen below. She was so popular, she even nabbed her own dating reality TV show!

The next season of The Bachelorette is supposed to air this fall. Filming and release of the season were delayed because of the coronavirus. They will be starting filming in a few weeks if they haven't already, but they must be gearing up to begin production because today they announced the slate of contestants. Clare Crawley is the Bachelorette (I have no idea who she is). Clare is 39 years old and people are already waxing poetic about how many of the contestants are "too young" for her. (How sexist, LOL.)
This new season of The Bachelorette will not be filmed in the usually rented bachelor mansion because of COVID-19 concerns, so they are renting out a resort in Florida. Florida doesn't give a da*n about face masks, so I guess the Bachelorette producers said, "The show has got to go on, we're heading to FLORIDA!"
READ MORE: 25 Companies You Might Not Know Are Owned by Disney