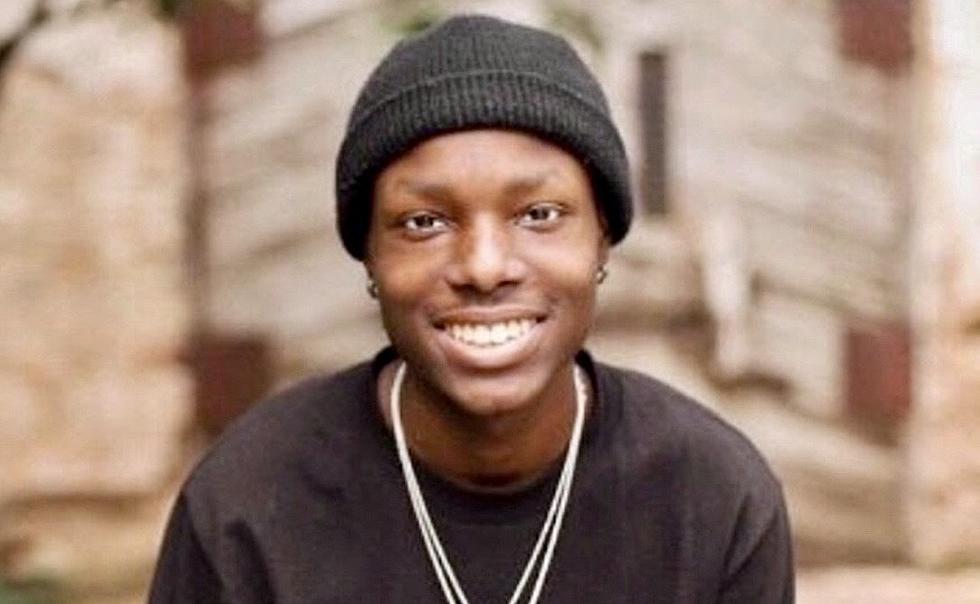 This San Antonio Teen Shined In Life Even As His Was Ending
Wisdom Family
His name was Bryce Wisdom, he was 17 and a powerhouse in San Antonio. Bryce died late Sunday night. Bryce played football at Judson High School until he was diagnosed with cancer during his sophomore year. He went into remission in August of 2019 only to have a scan show the cancer had returned less than three weeks later.
Bryce missed most of his junior year dealing with the disease, but it did not stop his determination. Bryce celebrated his 17th birthday April 28, weeks after the news of his cancer returning. Bryce sat in a large school colored blue-and-orange wooden chair placed on his parent's front lawn in Converse as more than 500 vehicles lined up around the block. My sister and her family watched from their front yard.
His Judson High classmates some he had barely gotten to see this year screamed out to him through car windows. Former UTSA coach Frank Wilson and former Judson coach Sean McAuliffe drove hours to see him.
There were fire trucks, police cars and even NFL players. His friends and supporters dressed in bright orange T-shirts with the words "Bryce Strong" written across the front.  That day Bryce was hand-delivered an acceptance letter to UTSA from university president Taylor Eighmy.
Bryce told a San Antonio reporter "I was just in shock, I just appreciate everyone coming out even with the virus, it meant a lot to me."
Bryce proved to be an inspiration showing an entire city his courageous ability to shine through an incredible battle for his life. #BryceStrong took off on social media. He received many gifts and words of encouragement from celebrities including Seattle Seahawks stars Tre Flowers and Jamal Adams, Spurs coach Gregg Popovich and many others. He was an honorary member of the UTSA football family and was a guest on the Kelly Clarkson Show.
Bryce never failed to flash his beautiful smile which lifted those around him. That smile brought so much happiness in a time that seemed so helpless. Bryce however never felt helpless; he treated every moment of his life with joy and reverence.
Bryce Wisdom is survived by his three brothers Roisean, Rashad and Miles, and his parents Richard and Diana. He will forever be remembered for his determined spirit and distinguished grace during the most trying times. He was the epitome of strength.  A truly remarkable young man.