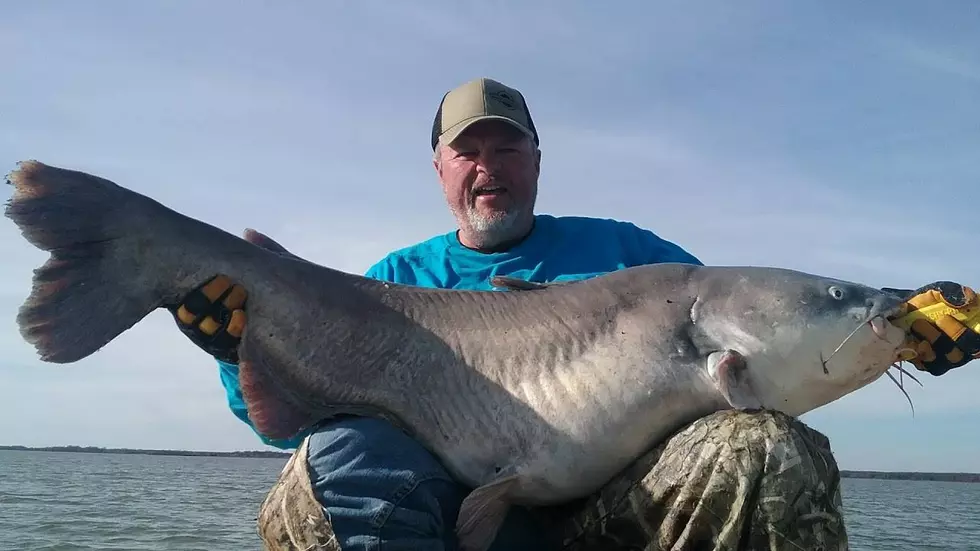 73 Pound Catfish Caught on East Texas Lake
Messin' with the Fish Guide Service Lake Tawakoni via Facebook
It's always good to have video rolling or someone taking photos to prove your big catch on a fishing trip. Or not, if you are one of those that like to tell fish stories.
Keith Parks, who is a fishing guide on Lake Tawakoni, went out recently on the lake and pulled in a 73 pound catfish. The beast was massive enough that it broke the ring on their weigh machine.
His catch was just shy of the lake record, too. According to Fox 4 News, the record on Lake Tawakoni is 87.5 pounds.
Parks did not have a fish fry, though, he released the beast back into the lake.
Pretty nice fish tale. You can check out some more pictures of the catch here.
If you want to head out for a day of fishing with Keith, just go to laketawakonifishing.com for all the details.