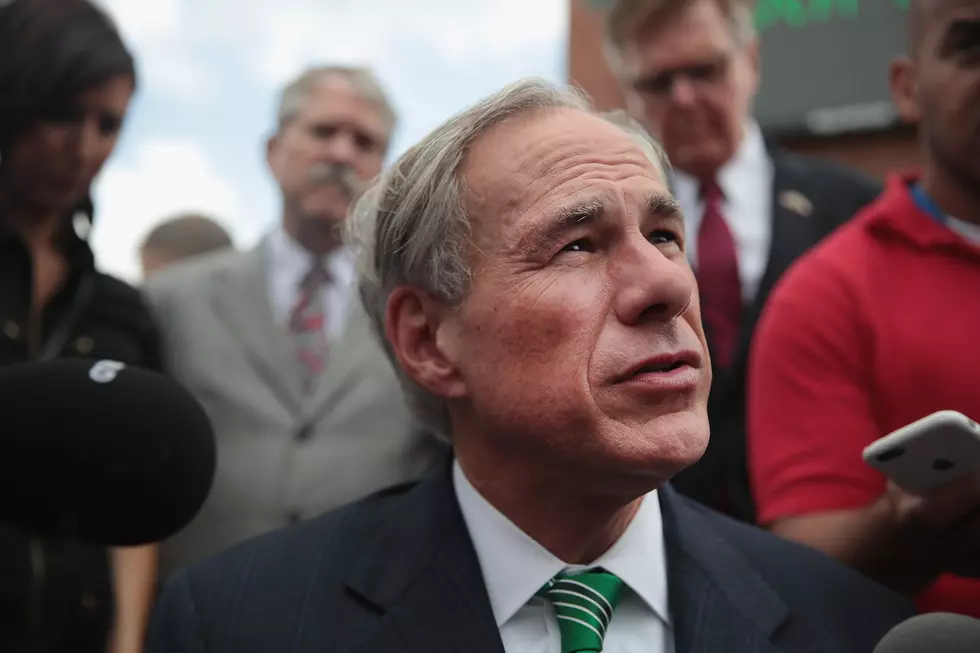 Amid Rising COVID-19 Cases In Texas, Gov Abbott Says Don't Worry
Getty Images
Tuesday June 16, Governor Abbott held a news conference to confront the spike in coronavirus cases reported in the last week.
"We are here today to let Texans know about the abundant hospital capacity that exists to treat Texans who may test positive for COVID-19," Abbott said it appears young people are contracting the virus more often going on to say "it's hard to tell where these patients are contracting the virus, but it's typical for people this age to go to a bar."
While much of the world is still under strict lock down measures in order to stop the spread of COVID-19, Texas has been largely reopened for more than a month. Governor Greg Abbott, allowed Amarillo's stay-at-home order to expire at the end of April, and issued an order that overruled any attempts by local governments to issue further restrictions on businesses. It was one of the shortest lock downs in the country.
June 15, Texas reported the highest number of hospitalized coronavirus patients since the outbreak began. The Texas  Department of Health and Human Services reported 2,326 lab-confirmed COVID-19 patients who are currently in Texas hospitals, bypassing the previous record high on Sunday of 2,287. There are currently 51,365 total staffed hospital beds in the state, with 14,525 hospital beds available. Only 1,626 beds in Intensive Care Units are currently available in the state.
Overall, there have been 89,108 cases of COVID-19 reported in Texas, with an estimated 28,036 active cases and an estimated 59,089 recoveries. Nearly 2,000 people have died in the state as a result of the disease.