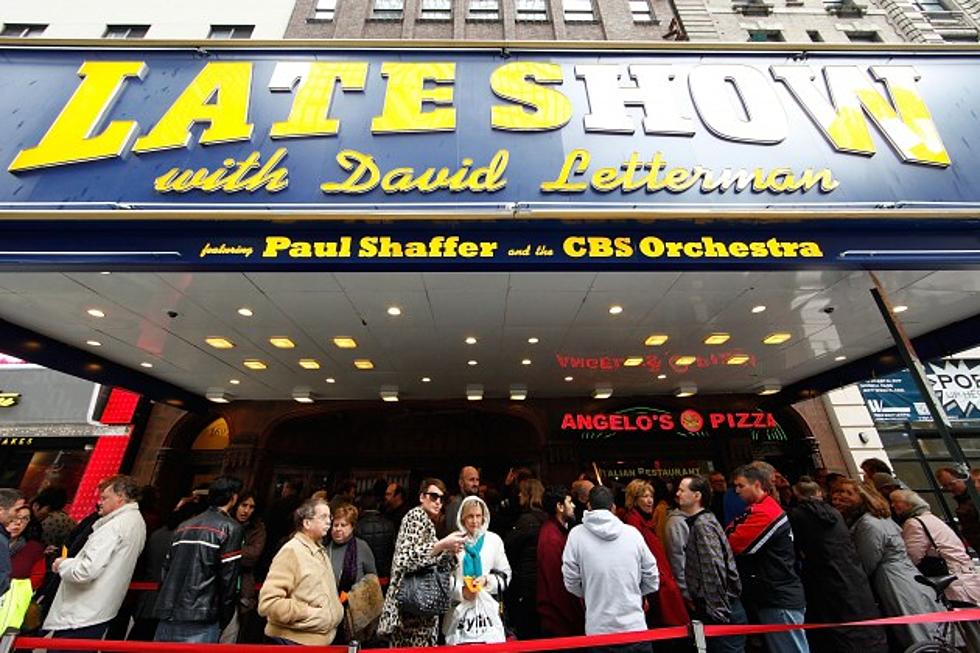 Amy Austin's Favorite David Letterman Moments [VIDEO]
John Lamparski,Getty Images
I don't know what I'll do without the sarcastic, dry and  witty humor, of David Letterman. David announced yesterday that he will retire in 2015. The Late Show celebrated it's 20th anniversary last year. Late night will never be the same. What we will do without the Top Ten list!?  David debuted as the host of NBC's  "Late Night with David Letterman" way back in 1982, and I have watched him ever since. I was just a "pup" back then! He started "The Late Show" in 1993. Now he will be hanging up his hosting duties in 2015.
David Letterman will forever be in our hearts and in the history books.
Let's check out some of Dave's most memorable moments!
May Not be Suitable For Work
Fun with Dave at Taco Bell
Dave's 10th Anniversary Highlights
Awkward moments with Dave
 Dave's Top Ten List "Things Never Said By A Hooters Girl"
Dave's Top Ten "What every NY Tourist Should Know"
http://youtu.be/EG0py8yIrW0
Dave's Top Ten list with Betty White
http://youtu.be/JgHXJ7x_Yb0