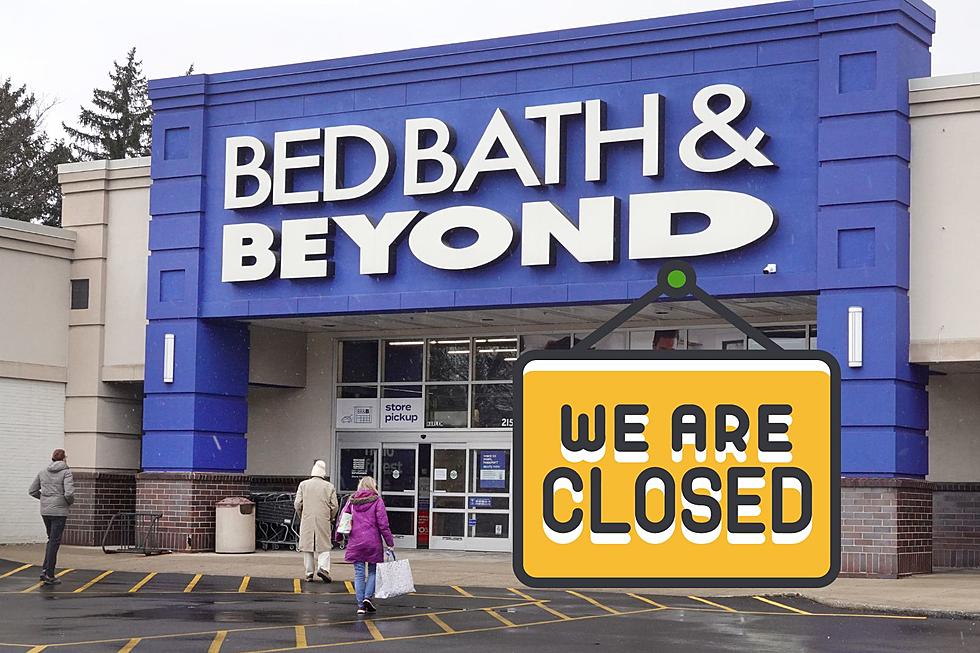 Bed Bath & Beyond Plans To Close Down Tyler & Longview, TX Stores
Getty Images/Canva
Another "Big Box" Retailer That's Been Fighting To Stay Alive Has Officially Thrown In The Towel.
The days of going to "brick and mortar" stores continues its slow but constant demise thanks to "online shopping" as another one of the original "big box" stores announced that they have filed for bankruptcy protection, following years of dismal sales and losses and numerous failed turnaround plans. Bed Bath & Beyond joins a growing list of retailers that have filed for bankruptcy so far this year including party supplies chain Party City and David's Bridal.
Bed Bath & Beyond was known for its seemingly endless offerings of sheets, towels and kitchen gadgets.
The home goods chain made the filing Sunday (April 23)  in U.S. District Court in New Jersey and said it will start an orderly wind down of its operations, while seeking a buyer for all or some of its businesses. It listed estimated assets and liabilities in the range of $1 billion to $10 billion.
The move comes after the company failed to secure funds to stay afloat.
Bed Bath & Beyond had been trying to turn around its business and slash costs after the previous management's new strategies worsened a sales slump. The company announced last August it would close about 150 of its namesake stores and slash its workforce by 20%.
But Now The Company Says It Will Close ALL Of Its Stores By June 30th.
In the bankruptcy filing, the retailer said it anticipates closing all of its stores by June 30 including its two East Texas locations in Tyler and Longview. For now, the company's 360 Bed Bath & Beyond stores and its 120 Buy Buy Baby sites as well as its websites will remain open to serve customers.
Bed Bath & Beyond said it expects to process returns and exchanges in accordance with its usual policies until May 24 for items purchased prior to Sunday. It also anticipates gift cards, gift certificates and loyalty certificates will be accepted through May 8.It will stop accepting coupons on Wednesday.
East Texas Restaurants That Have Closed Over The Last Year
These unlucky 13 restaurants are no longer with us.
10 Texas Restaurants Featured On Diners, Drive-Ins & Dives That Are Closed
Just in case you watch a "re-run" that features a restaurant that's no longer there.
LOOK: These Are the 50 biggest retailers in America