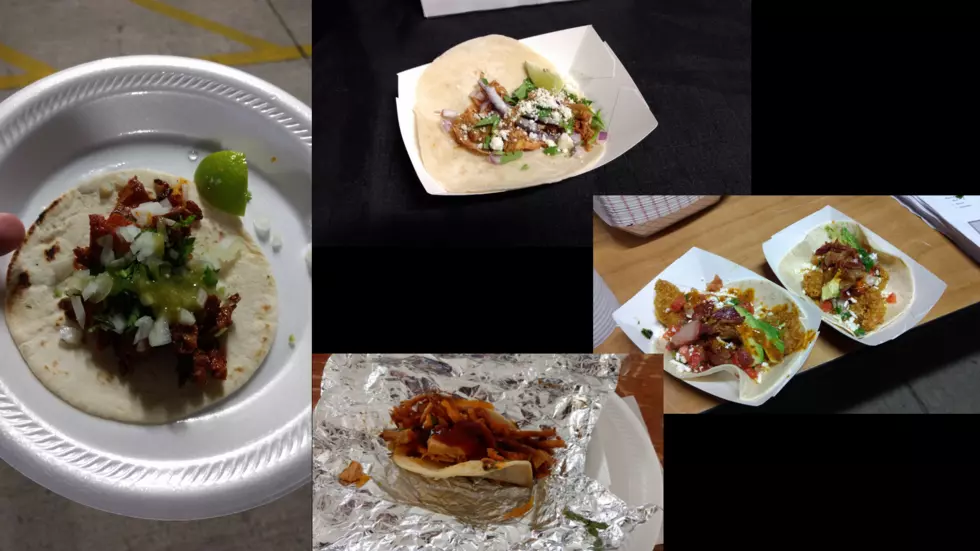 It was Taco Heaven Saturday in Downtown Tyler
Michael Gibson / Townsquare Media
Saturday, downtown Tyler was host to the first Taco Throwdown. It didn't need a fancy name like Taco Throwdown, I was sold at taco.
I grabed my work mate, Shawn Knight, from Hot 107.3 Jamz and we headed downtown to check out the taco goodness. It did not disappoint.
There were seven restaurants offering their street tacos. The tacos were $2.50 to $3.00 each, which was a steal. All the tacos were loaded with a variety of ingredients and meats.
My favorite was a toss up between "The Pastor" from Mi Mexico Lindo and "California Heat Taco" from Fuzzy's Tacos.
Once the public was done satisfying their taco craving, they could vote for their favorite with Posados coming out on top.
There were several non-taco vendors on site, too, with dessert, jewelry and other items.
This event was part of "Hit the Bricks" which is every second Saturday of the month and brings awareness to what's happening in downtown Tyler. They are looking at being back next year for another throwdown.
Check out some pictures from Saturday.