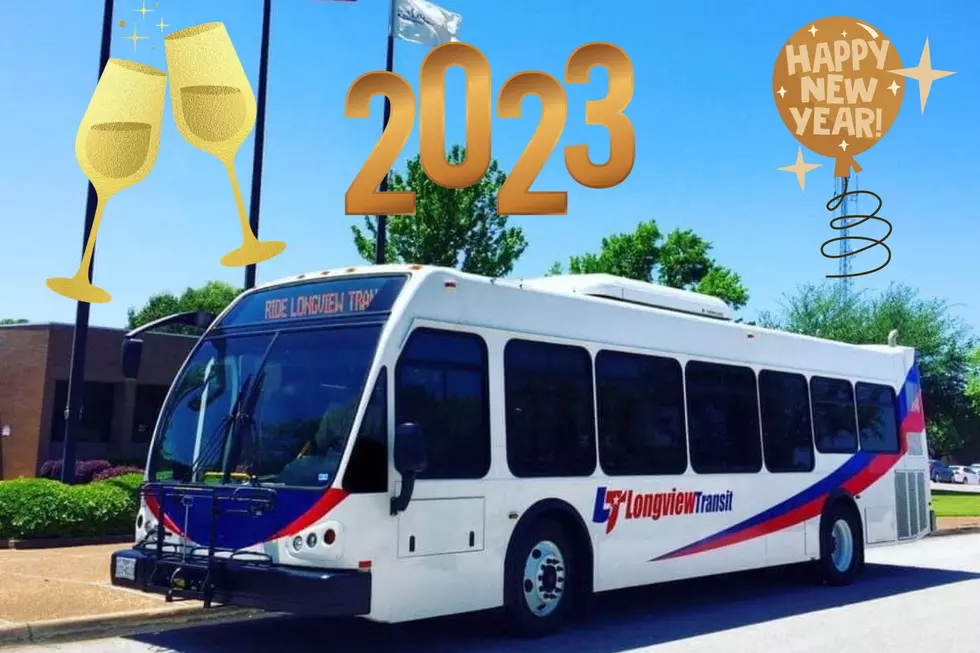 Longview, TX Transit Offering Safe Rides Home On New Year's Eve
Longview Transit FB/Canva
As we get ready to ring in a new year, a friendly reminder that if you plan on going on and getting "blasted", you don't have to drive home and put yourself and others lives at risk. There are resources that will help get you home so you can be here for the next New Year's Eve.
Longview Transit Is Offering Free Rides On NYE.

in partnership with R&K Distributors, Longview Transit is preparing to provide a "Safe-Ride-Home" on New Year's Eve. For the sixteenth consecutive year, Longview Transit will give free rides to anyone within the Longview city limits on New Year's Eve between 8 p.m. and 3 a.m. Rides can be scheduled by calling Longview Transit at 903-753-2287 ext.10.
The curb to curb service will be available to any destination within the city limits of Longview.
The service is offered to the general public, including individuals that have had a couple of drinks or those that simply do not want to drive that evening. Longview Transit encourages riders to schedule trips in advance, if possible.
Don't Forget To Use Ride Sharing Services Like Uber & Lyft To Get Home Too.
Don't forget that if you miss out on the free ride, use a ride sharing service like Uber or Lyft to get you home but whatever you do, please don't get behind the wheel if you KNOW your head is spinning and can't walk straight. The Safe-Ride-Home initiative is made possible by the financial contribution of R&K Distributors. For more information about Safe-Ride-Home or to schedule a reservation please call Tequita Dudley at 903-753-2287 ext. 10 or visit www.longviewtransit.com.
The Top 10 Most Popular Texas Made Beers In 2022
Here's the best of the best Lone Star State made brews according to Spec's.
The 11 Deadliest Roads In East Texas
This is list is based upon the roads with the most fatal accidents.
The Wealthiest People In Texas (2022)
These Are The Wealthiest People In Texas in 2022 according to Forbes.