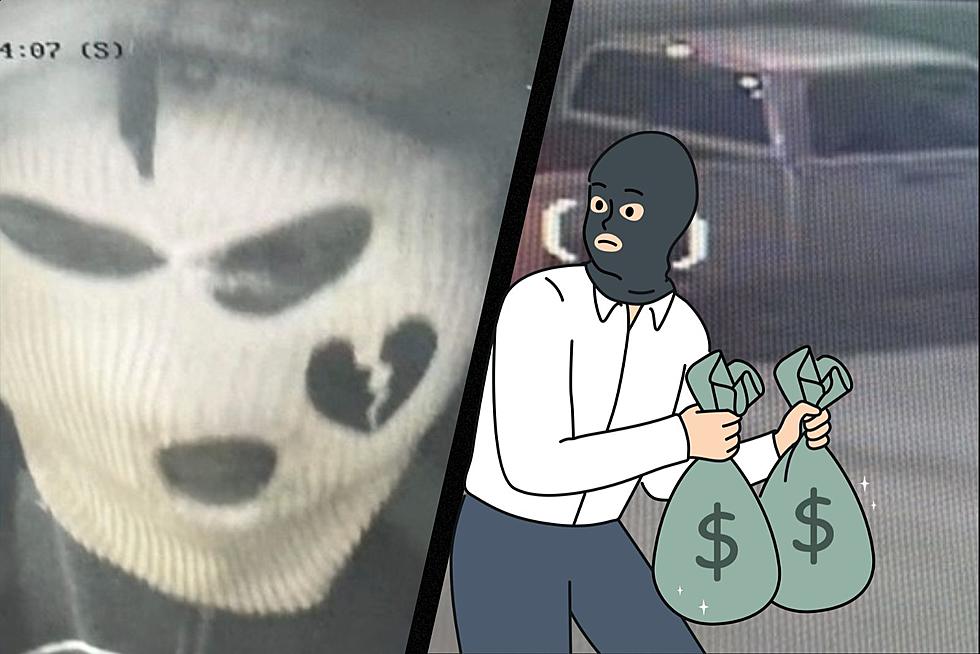 Attempted Lufkin, Texas Bank Robbery Causes $83K In Damages
LPD/Canva
Estimated $83,000 in damages
Commercial Bank of Texas
Help identify the criminals
Four men in masks tried to make a quick withdrawal from the ATM at Commerical Bank of Texas located at 600 South First Street in downtown Lufkin. A Lufkin Police Department officer responded to the alarm call at 2 AM early Wednesday morning on May 24, 2023.
The suspects fled moments before the officer arrived. They didn't get any cash, but the ATM itself could be a complete loss.
The damage done was estimated at $83,000, which might mean they will have to completely replace it. They didn't get any cash, but they did leave plenty of evidence at the scene that could help in solving this crime.
Unique Ski Mask Used In Lufkin, Texas Attempted ATM Robbery
The surveillance video showed the vehicle that the would-be robbers drove as a silver four-door pickup. They then proceeded to forcibly attempt to open the ATM causing severe damage.
The video also revealed that all of the suspects wore masks. One of the masks could be the key to finding who broke in.
It was white with a broken heart on the cheek area. You can also see the top part of a face in one of the pictures, which could be a clue.
If you have information that could lead to an arrest in this case you are asked to contact the Lufkin Police Department at 936-633-0356. If you wish to remain anonymous you can submit your tip via the Lufkin Crime Stoppers app or call them at 936-639-TIPS.
Take a look a the photos below to see if you can identify the subjects or the vehicle.
Attempted ATM Robbery In Downtown Lufkin, Texas
Help identify these thieves that caused an estimated $83,000 in damages trying to get inside an ATM at Commerical Bank of Texas.
Tallest Buildings In Lufkin, Texas
Four or five stories is all you get in Lufkin Texas.