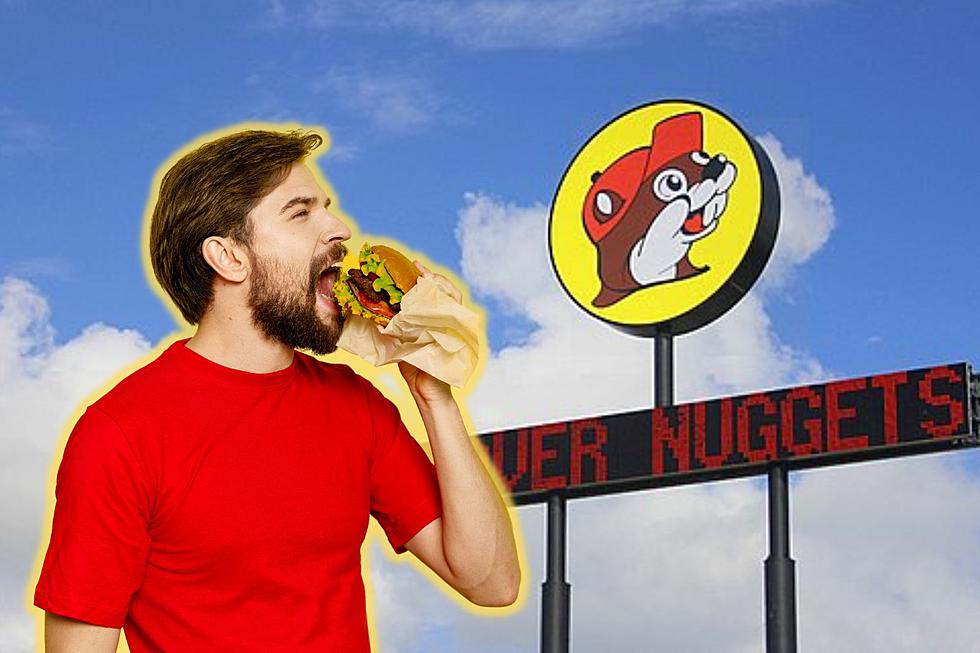 Buc-ee's Lovers in Texas Ask Why There's No Place to Sit and Dine? Now We Know
Canva, Google Maps
Obviously, Buc-ee's is one of the most popular businesses ever. In fact, people in Longview and Tyler, Texas are still wondering when we'll get one a little closer to home.
Alas.
There are many reasons why people love Buc-ee's. We appreciate the clean bathrooms, the shopping, and the way they treat their employees. But for some of us, the thing we love the most? The cornucopia of delightful food options hits the top of that list for many of us.
Sure, the Beaver Nuggets are perhaps the most iconic of these food offerings. But my gosh, the breakfast burritos, the BBQ sandwiches, and a plethora of snacks guaranteed to make you spend more money than you meant to are all part of the perfect Buc-ee's experience.
So, as you happily pay for your five burritos and three kinds of jerky, with a bag of Beaver nuggets already open with a few in your mouth, it occurs to you... is there anywhere I can sit down and devour these things like a civilized person?
Why, in a place that offers so many delicious things to eat, is there no place to sit down and enjoy them at Buc-ee's?
To be honest, some of us might already attempted a guess at the answer to this question. But it's a question many hardcore fans have asked on Facebook recently.
According to a story shared by MySanAntonio.com, a man named Dale Oldham asked:
"Why don't Buc-ee's have a place to eat food bought there? It would at least be nice to have picnic tables outside somewhere."
An honest question. And many gave their feedback as to why they imagined that might be the case.
One poster named Marie Damico said it was "because it's a glorified gas station. lol. You are supposed to be traveling! The great food, clean restroom, and overall atmosphere isn't supposed to be your destination. It is supposed to enhance your journey. Which it does, I love them. I hope they stay true to the formula they have established!"
We get that.
Others shared their thoughtful and sometimes humorous responses. Some agreed there should be someplace to sit. Others thought it might cause people to stay parked there too long--particularly at the gas pumps, which would prohibit others who wanted to pop in and out from getting what they needed.
At the end of the day, it likely comes to money. At least that's my opinion. Buc-ee's is a business. A fantastic business, for sure.
But having people parked inside or outside means taking up space for others to come in and spend money, too.
What about you? Do you wish Buc-ee's offered customers a place to sit or do you like it the way it is? Feel free to share your thoughts: tara.holley@townsquaremedia.com.
Buc-ee's, Baby! 12 Things You Didn't Know About This Texas Fan Favorite
Gallery Credit: Tara Holley
13 Great Locations to Add a Buc-ee's in East Texas
We've put together a wishlist of great locations for a Buc-ee's location in East Texas.
Gallery Credit: Google Maps
Buc-ee's Rival Located in California Called EddieWorld
Buc-ee's is loved in the state of Texas but in California there is a gas station that wishes that they one day create the magic that Buc-ee's does on a daily basis.
Gallery Credit: Billy Jenkins