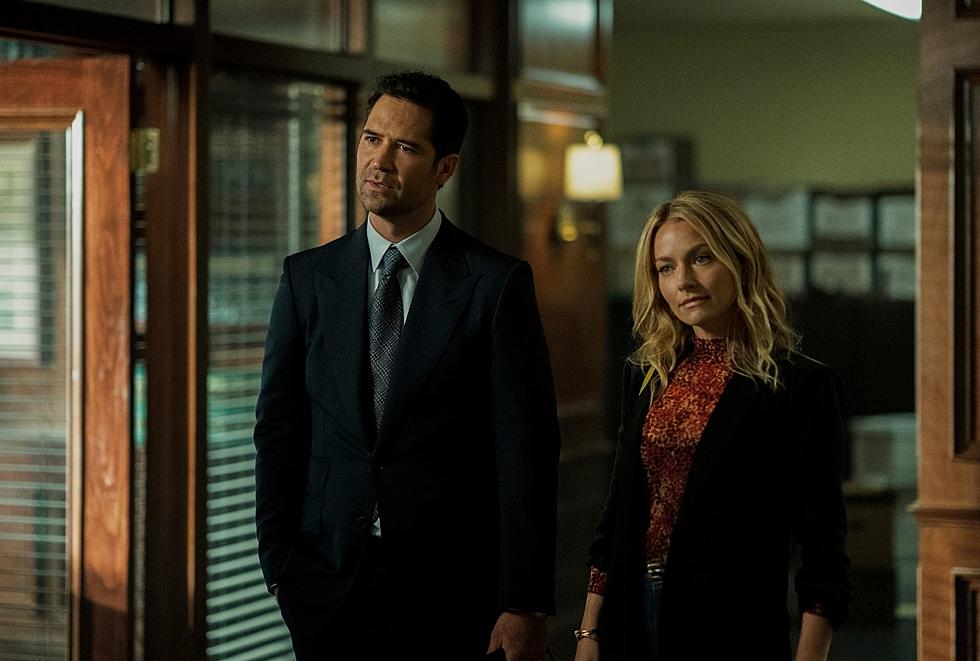 'The Lincoln Lawyer' Becomes a Netflix Series in New Trailer
Netflix
Netflix has released the new trailer for The Lincoln Lawyer, an action series based on The Brass Verdict, the second book in the Lincoln Lawyer series by Michael Connelly. Manuel Garcia-Rulfo stars as Mickey Haller, a man who runs his law practice out of the back of his car.
Other cast members include Neve Campbell as Maggie McPherson, Becki Newton as Lorna, Angus Sampson as Cisco, and Jazz Raycole as Izzy. In addition, Ntare Guma Mbaho Mwine, LisaGay Hamilton, Jamie McShane, Reggie Lee, and Krista Warner will appear in recurring roles. Ted Humphrey, best known for his work on The Good Wife, serves as showrunner, executive producer, and writer.
Watch the fast-paced trailer below, which introduces us to the smooth-talking Mickey and his iconic Lincoln — not to mention a license plate that reads "NTGUILTY."
"From creator David E. Kelley, The Lincoln Lawyer is the story of Mickey Haller (Manuel Garcia-Rulfo), an iconoclastic idealist, who runs his law practice out of the back of his Lincoln, as he takes on cases big and small across the expansive city of Los Angeles," reads the series' official plot synopsis.
The Lincoln Lawyer was adapted for the screen previously in 2011, with Matthew McConaughey in the title role. However, the key difference is that the movie followed the plot of the first book in the series, whereas the Netflix show is a show, rather than a film, and will tackle the events of a different book in the Connelly series.
All 10 episodes of The Lincoln Lawyer will be made available on May 13 on Netflix.
The Most Watched Netflix Shows Ever
According to the streaming service, these are the most popular series — based on their total view hours per title in their first 28 days of release on Netflix