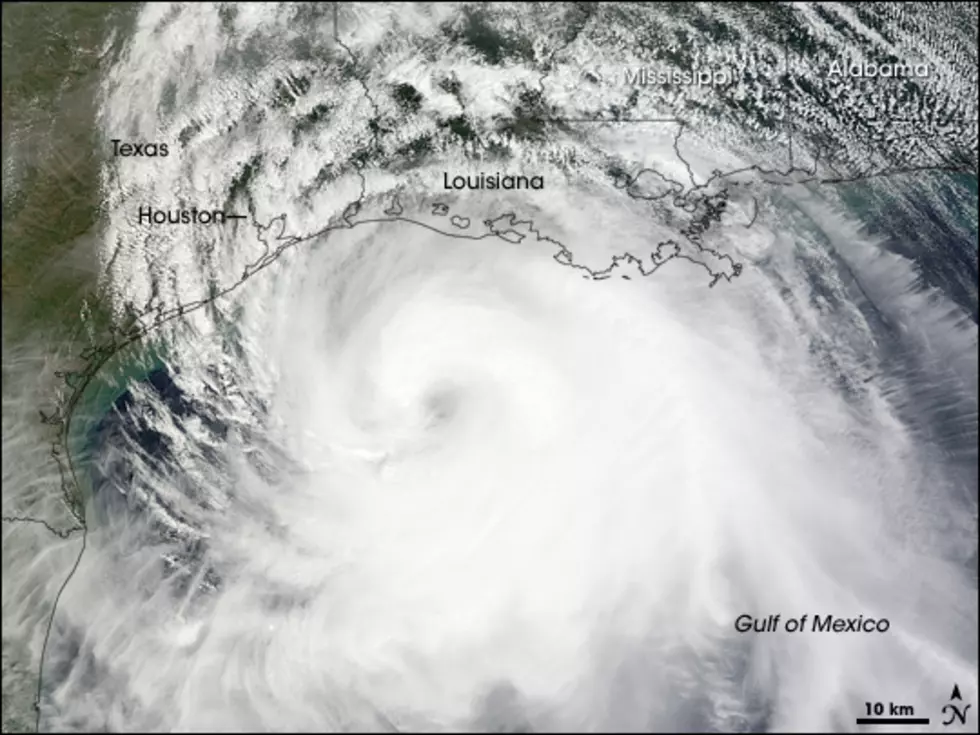 11 Years Ago Hurricane Ike Devastated Parts of Texas
NASA
Eleven years ago today, Hurricane Ike made landfall on the Texas coast near Galveston. The storm would go on to kill nearly 200 people and cause an estimated 38-billion dollars in damages.
Hurricane Ike formed on September 1, 2008. The storm moved over Cuba causing extensive damage. But it wasn't until the storm moved back out over the warm waters of the Gulf of Mexico that the real strengthening began. The storm reached a Category 4 status at its strongest with winds at 145 miles per hour. It's pressure, dropping to 935mb.
The storm made landfall on the east end of Galveston Island at around 2:10 am on the thirteenth. But not before sending storm surge over the 17-foot high seawall in Galveston a day earlier. The storm continued to move north through East Texas, then into the Midwest.
The effects and damage from Ike were widely felt. 195 people were killed as a result of the storm, 113 of which were in the U.S. Damages from this storm were over 38-billion dollars, making it the sixth costliest hurricane in U.S. history.
The storm was well forecasted, but unfortunately, it appears a lot of the public didn't pay much attention to the warnings. It's estimated that a quarter of the residents in Galveston paid no attention to the calls to evacuate. However, 16-thousand families in the Galveston/Houston areas stayed in temporary shelters under federal housing programs.
The storm left an estimated 3 to 4.5 million people without power. The search and rescue after the storm were the largest in Texas' history.
The oil and gas industry was also hit hard by this storm. Gas prices increased before the storm hit. Fourteen oil refineries shut down production because of the storm. Almost 150 oil tankers and cargo ships waited offshore in preparation for the storm.