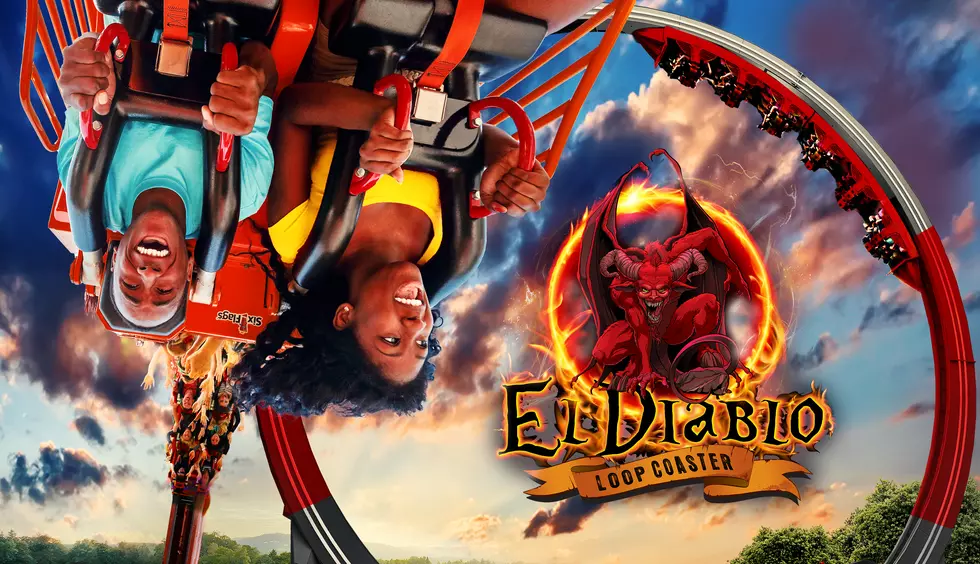 El Diablo Debuts At Six Flags Over Texas
Six Flags Over Texas
Six Flags Over Texas unveiled its latest coaster, El Diablo and 101.5 KNUE's Michael Gibson and Mix 93-1's Lucky Larry got to experience the intense thrills of El Diablo!
El Diablo is parks' 14th roller coaster, which is a looping coaster that inverts 32 passengers several times and at one point leaves them hanging upside down from the top of the loop for several seconds giving them a different view and perspective of the park! The ride begins with a pendulum style take off swinging them back and forth until they build up speed to complete several 360 degree rotations. Halfway through the ride experience the coaster changes direction and will send you in the opposite direction.
In addition to completing a revolution at top speed in 6.66 seconds, riders are uniquely positioned in a 'face off' position giving them the opportunity to see their friends' reactions while riding. El Diablo is the world's tallest loop coaster standing 100 feet tall and Six Flags Over Texas Park President Steve Martindale says,
This super-sized loop coaster features six inversions and the most hang-time of any coaster in the park. El Diablo packs a wicked punch and gives our Members and Season Pass Holders yet another new thrill to experience with family and friends."