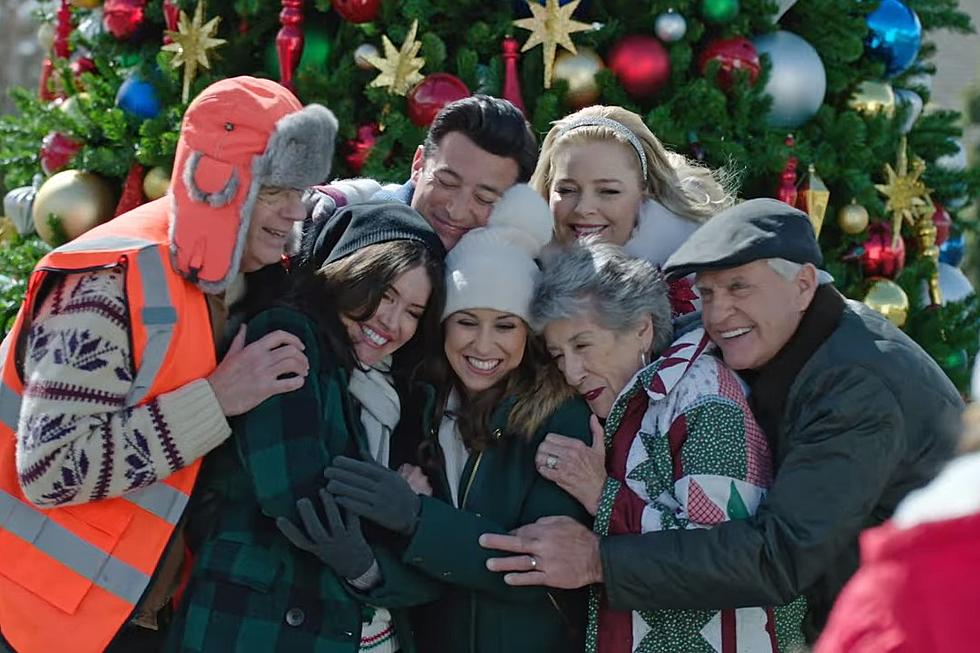 Hallmark Channel Reveals 2023 'Countdown to Christmas' Movie Lineup
YouTube
Bust out the cozy pajamas and hot cocoa, it's almost time for Hallmark Channel's holiday movies.
The network has revealed its annual Countdown to Christmas lineup for 2023, and per usual, fans are invited to get into the holiday spirit well before Halloween.
All of the holly, jolly fun begins on Friday, Oct. 20, with a stacked list of heartwarming films airing every weekend, all weekend until Sunday, Dec. 17.
Hallmark holiday movies will air each Friday, Saturday and Sunday, with a few double-features mixed in during the weekend of Thanksgiving. There's also a special showing on Thanksgiving Day.
Hallmark stars like Lacey Chabert, Phylicia Rashad and Chris Carmack are back for another season of holiday cheer. Other fan-favorites will return to the screen, too: Bethany Joy Lenz, Tyler Hynes, Jonathan Bennett and more.
Rick Hoffman, Bryan Greenberg, and Jessica Parker Kennedy are just a few of the new faces on the network this year.
Some films will feature some reunions of former castmates. Party of Five's Chabert and Scott Wolf reunite in A Merry Scottish Christmas, while Catherine Bell and James Denton from The Good Witch are back on set together.
In addition to some new films like A Biltmore Christmas, a sequel to Haul Out the Holly is in this year's lineup.
This year's list of Hallmark films features a reporter, a hockey player, an astrophysicist, a fashion designer and so many others rediscovering the true meaning of Christmas ... and perhaps a little romance along the way.
As always, viewers will be filled with the undeniable magic the holidays season brings.
Hallmark Channel's 2023 'Countdown to Christmas' Movies