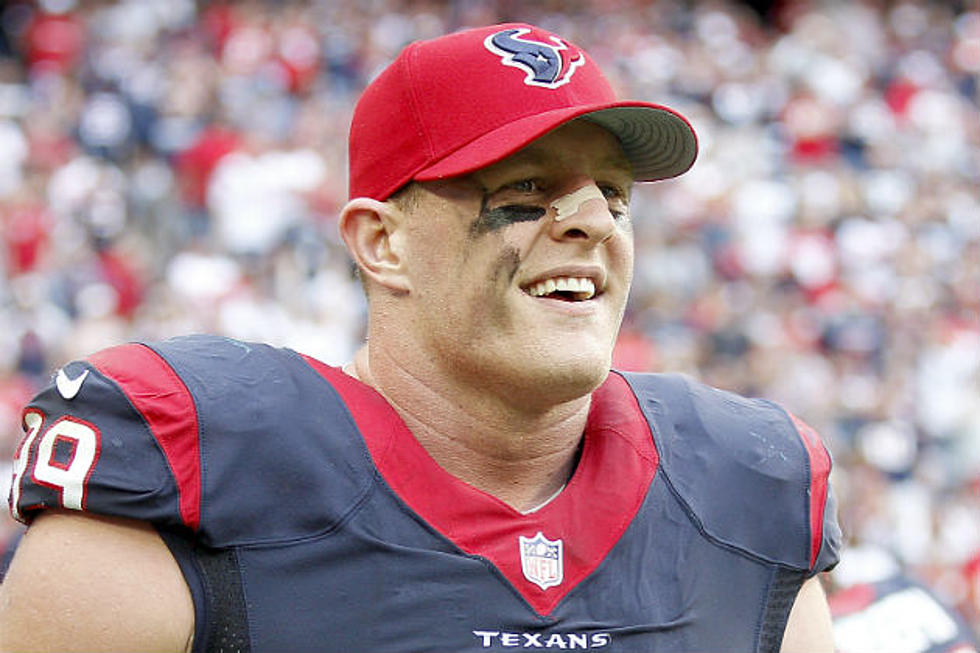 J.J. Watt Is Calling Texans Together To Buy Whataburger Back From Chicago
Bob Levey, Getty Images Sport
Boy!  Texans are really serious when it comes to Whataburger.
According to ABC 7 Chicago the famous defensive end got so upset that he is rallying Texans together to buy Whataburger back to keep it in Texas and offered a plan to how he would manage the chain.
Make honey butter chicken biscuits available all day, add kolaches to the menu and change nothing else. Especially not the ketchup.
Let me be the first to say that since my arrival in Texas in 2017 one of the first places I was told to try was Whataburger and it's has become one of my favorite spots in Texas.
The idea of it being in Chicago gives me excitement because I could have something to remind me of Texas while I am home visiting my family and friends.
Also, it would keep me from smuggling their spicy ketchup on the plane.