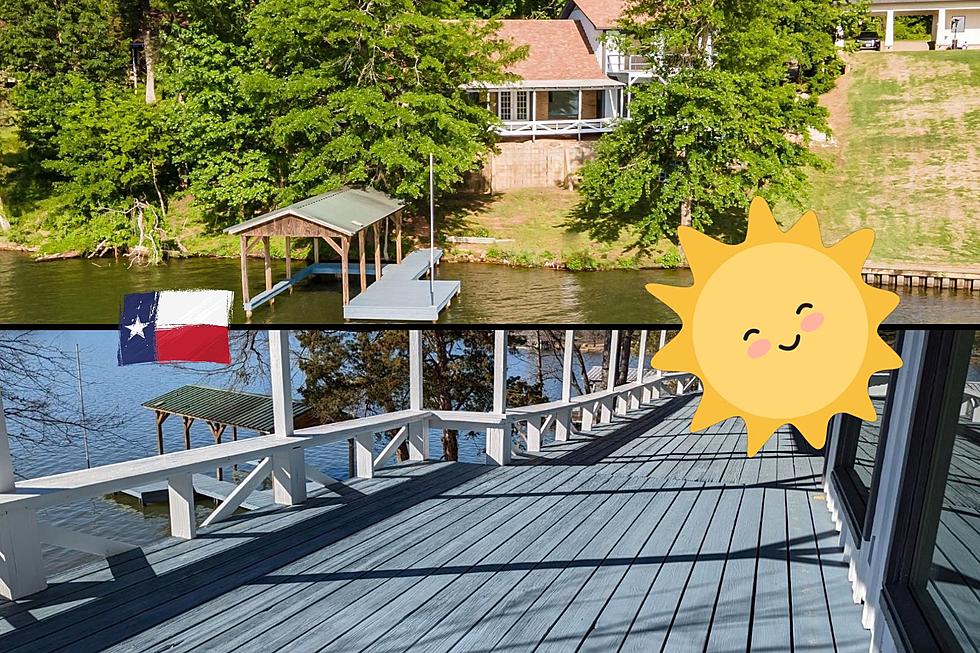 Fun 4 Bedroom Jacksonville, Texas Lakehouse Dropped 30k in Price
Susan Brock via realtor.com
Whenever the weather starts heating up in Texas, I start craving being out on the water. If you love spending time on the water or just finding peace while you're staring out at the water then you have to see this property that is currently for sale in Jacksonville, Texas. This might be the home that you didn't know that you needed! 
The main home has 2 master bathrooms and 2 and ½ bathrooms in 2,490 square feet. There is an additional 2-bedroom, 1 bathroom cabin that is 398 square feet that was just completely remodeled with a new staircase, and you will see that it looks great once you start looking at the photos listed below. The previous owner just had a master electrician and plumber look through the entire home to make sure everything is in perfect condition. 
Lots of Extras You'll Love About This Place
There is new bamboo flooring all throughout the main home and the cabin. New carpet has been installed and the ceiling fans were recently updated as well. The kitchen has new appliances including refrigerator, dishwasher, cooktop, oven, and even a wine cooler. 
A Few More Details and Pictures
The home address is 2001 Lakeshore Drive in Jacksonville, TX 75766. The list price just dropped by $30k, the current price is $795,000. It's a beautiful home on .75 acres on land on Lake Jacksonville. I think you're going to love this place after looking at these photos.  
Lakehouse For Sale in Jacksonville, Texas
This nice home has been recently renovated and looks like a lot of fun!
Top Recommend Restaurants in Jacksonville, Texas
Locals were discussing the best food options in Jacksonville, Texas and these are the restaurants that were recommended.