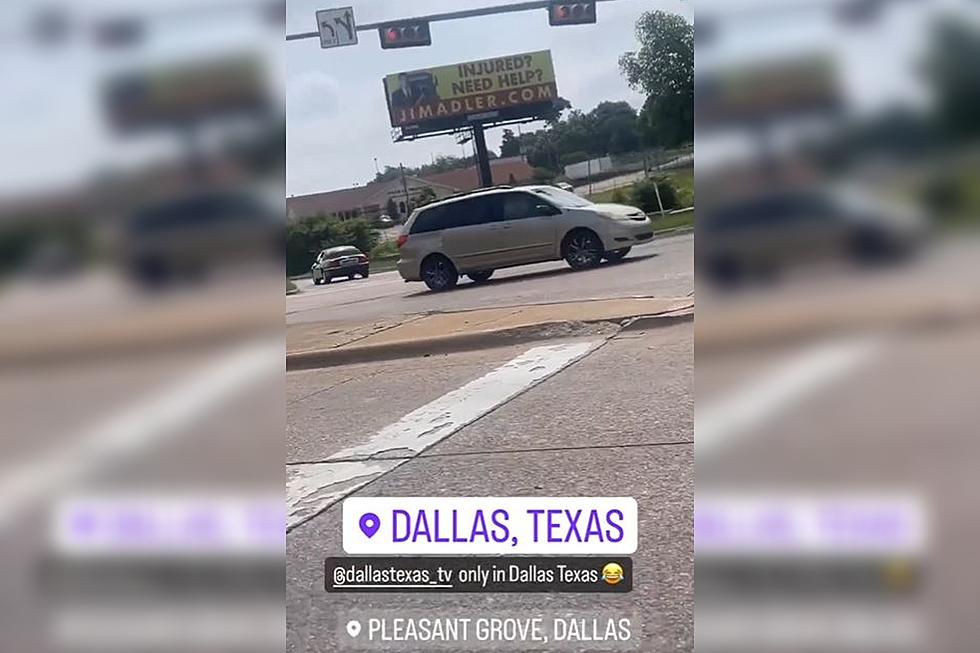 Can Someone Please Explain Why a Person Was Driving Backward in Dallas?
Twitter: Dallas Texas TV
It seems like every other day I see a video that reminds me of why I got the hell out of DFW.
Don't get me wrong, I love to visit. But day-to-day living there wasn't fun for me. Sure, there's plenty to do. But getting to where you need to go is such a hassle that sometimes it's not even worth it. That's why a lot of people just stay home.
It's bad enough that you're pretty much guaranteed to run into heavy traffic at some point while journeying across the Metroplex. But stupid people doing stupid things while behind the wheel really grinds my gears.
And while I'm no fan of road-raging drivers, I would be lying if I told you I've never wanted to wring a stupid driver's neck.
Now, it's one thing for someone not to signal a lane change and cut you off in traffic. Yes, that's maddening. But it's not the worst thing someone can do on the road.
No, I would say the worst thing someone could do is to drive on the wrong side of the street. That is a recipe for sheer disaster.
But if you do figure out that you were inadvertently driving on the wrong side of the street, the best thing you can do is quickly whip a U-turn and get headed in the right direction. However, the person in this video decided to just put the old van in reverse and drive backward.
You can't make this stuff up.
Anyway, the video isn't embeddable, but you can watch it here.
Top Ten Trashiest Towns in Texas
Time to take out the trash or show off the trash of Texas. Check out the top ten below.
(All crime statistics were pulled from
www.neighborhoodscout.com
based on each individual town. See editor's note for Lufkin, Texas.)
5 Texas Myths That Aren't Really Myths
Sure, texas isn't short on folklore. But there are many things people from outside Texas believe are myths, but are actually true.
Texas Family Went to EVERY Buc-ee's in Texas
We have all thought about doing it. Stopping at every Buc-ee's while on a road trip, but this family did it over Spring Break and shared the photos with the world. Check them out below.