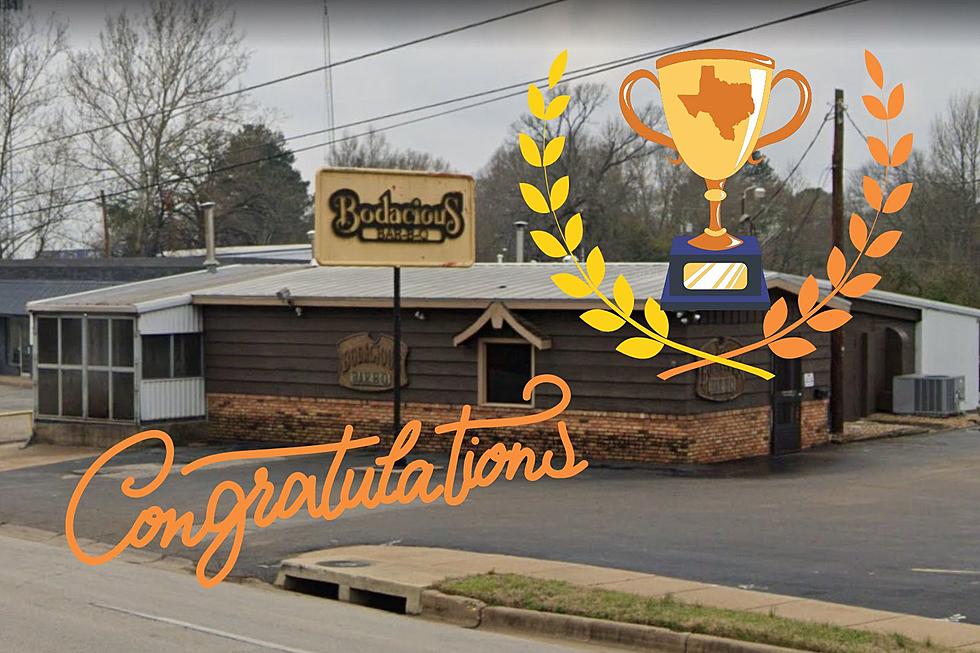 State of Texas Gives a Big Award to Bodacious Bar-B-Q in Longview, Texas
Google Maps
East Texas is home to several fantastic barbecue joints. Personally, I will say "Yes" to any of them but I know many of you have your favorite that you will always stick with. One of those favorites for many is Bodacious Bar-B-Q in Longview, Texas. The late Roland Lindsey brought his brand of barbecue to Longview in the late 1960's which has grown to 15 locations across East Texas. The State of Texas recognized this and gave a very prestigious award to the long running East Texas barbecue establishment.
Bodacious Bar-B-Q Beginnings
Roland Lindsey started his barbecue empire in Duncanville, Texas as Little Roland's Barbecue. He later opened a second restaurant in Desoto. In the late 1960's, Lindsey bought a closed burger restaurant in Longview and opened his first Bodacious Bar-B-Q in East Texas. The Lindsey family still runs the original Bodacious Bar-B-Q location on Mobberly Avenue in Longview and has 14 other location across East Texas.
Bodacious Bar-B-Q's Recognitions
Bodacious Bar-B-Q has been featured as a best barbecue spot in Texas by many publications. The most recent was in 2018 in Texas Monthly's Top 50 barbecue list the publication puts out every four years. For 2018, Bodacious Bar-B-Q on Mobberly was ranked number four in the state. That is huge recognition.
Texas Treasure Business Award
In 2005, the Texas Historical Commission introduced the Texas Treasure Business Award. This award is given to Texas owned businesses that have been open for 50 years. For 2023, Bodacious Bar-Q is a recipient of this award. Bodacious Bar-B-Q has been serving their delicious barbecue for 55 years (as of this writing) and are very deserving of this award (Longview News Journal).
He was just the most humble man on the planet. He would be equally honored and embarrassed to receive this award. He never wanted any of the glory or attention. - Madilynne Lindsey-Halling, in reference to how her grandfather, the late Roland Lindsey, would react to receiving this award
Congratulations to Bodacious Bar-B-Q on this honor from the State of Texas. To celebrate, we all should go to the closest Bodacious Bar-B-Q location and enjoy some ribs or brisket for lunch. I'll bring the wet naps.
45 Ways to Show Off Your Whataburger Fandom
The Whatastore is full of clothes, collectables and even summer attire that any fan would love.
These are the 10 Deadliest Tornadoes to Have Struck Texas Since 1900
Tornadoes are nothing new to us in East Texas or throughout the state of Texas. Being on the bottom end of Tornado Alley means we've seen some powerful tornadoes strike in our state.
It is Illegal to Name Your Baby These Names in Texas
For the most part, you can name your baby whatever you want. However, these names are actually illegal to use in Texas.