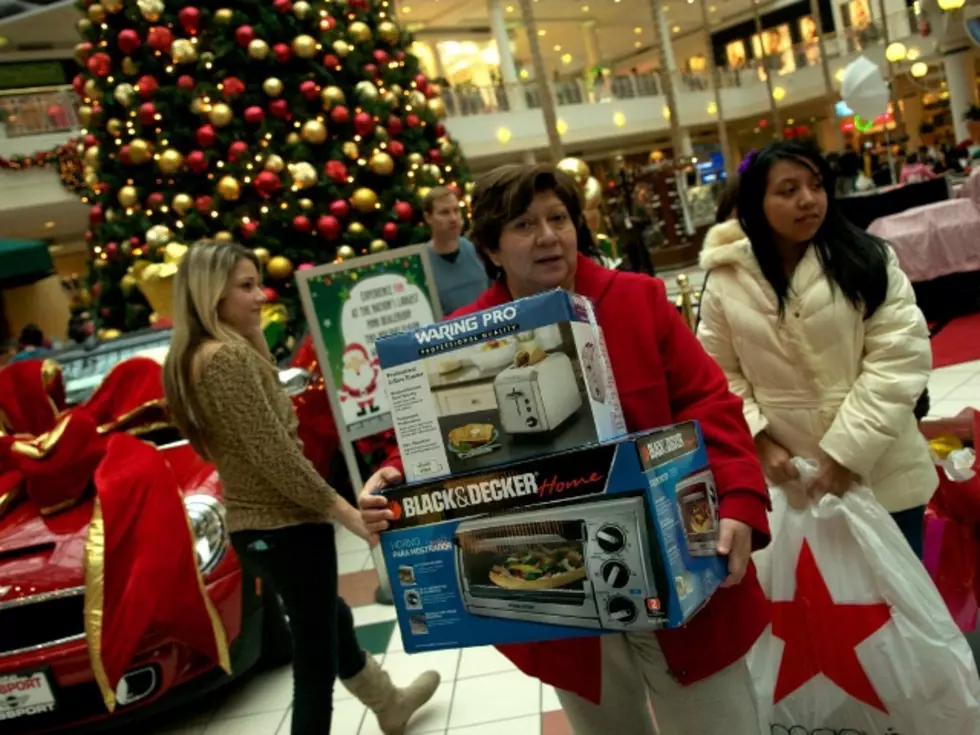 Survey: Nearly 50 Percent Of Americans Have Already Started Christmas Shopping
Ron Lamkey, Getty Images
It is entirely too early to be talking about Christmas!
Now that we are in October most of us are starting to prepare for Halloween, but there are others who have already jumped the gun and started to focus on Christmas.
According to a study from Profitero, it found out that nearly half, 45 percent, of shoppers said they plan to start their holiday shopping before November, and 25 percent already started in September.
Usually the early Black Friday deals will come before Thanksgiving going into Cyber Monday which will lead into at least two weeks of savings.
Retail Me Not CMO, MarissaTarleton spoke more on the early shopping craze,
With the expanded shopping season this year, Black Friday and Cyber Monday are no longer single-focus days. It's now a two-week-long promotional opportunity.  Not only are these two days as important as ever, retailers must consider how to win the two-week period.
Well there are others who like to wait as 27 percent of shoppers said they would wait until November, and 11 percent would hold off until December.
However, the bulk of individuals will be shopping online as 54 percent said they intend on shopping online during the five days that start with Thanksgiving through Cyber Monday.