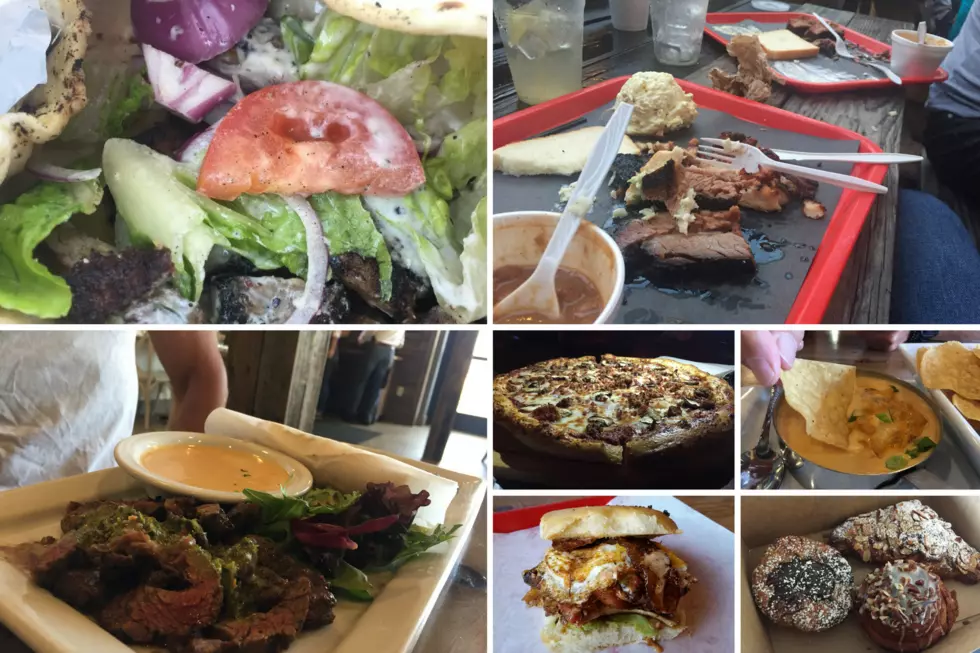 The 10 Highest Rated Summer Restaurants in Tyler
Jason Eisenberg | TSM
The atmosphere, the price, and the taste of the food can all make or break a restaurant.  There are several Tyler spots that are going above and beyond this summer and making us really happy, but these are the 10 that are the absolute best.
These are the 10 Best Summer Restaurants in Tyler, according to Yelp.  What would you add or subtract?
1.  Stanley's Famous Pit Barbecue.  If you close your eyes you can probably smell it.  It's casual and a little bit country, and the aroma is so good you could probably lick the air and it would taste like brisket.
2.  Roast Social Kitchen.  Foodies love it because it's fresh-made, fresh-squeezed, and smartly chopped right there in house every day, and a lot of the ingredients are Texas-sourced.  And the atmosphere makes you feel like you're hanging out with friends.
3.  Go Fish Modern Japanese Kitchen.  Fusion is big, and many of these dishes are a combination of Asian and Latin.  Sushi lovers will be satisfied, and friends who aren't into that can go for some fried cod or chicken.  Everyone is happy.
4.  Kawas Hibachi Grill and Lounge.  More sushi!  And the hibachi grills are huge so the whole family can gather 'round.  Many people go for happy hour and make it a cocktail lounge experience and add a quick bite.  It's versatile and tasty.
5.  Athena Restaurant.  Mediterranean trends are huge in the food world, and this Greek restaurant also includes American and Italian dishes.  Because Greek food lovers often have kids and boyfriends that aren't necessarily into lamb skewers and Mousaka.  But it's all good here.
6.  1836 Texas Kitchen.  This spot is one-of-a-kind, with everything from collards to pimento cheese appetizers.  You can try making these dishes at home, but you don't want to because the service here is top-notch and they want you to be happy.  That goes a long way.
7.  FD's Grill House.  Steak, brisket burgers, gumbo, crispy fish tacos, and rainbow trout...that's why people keep going back.  There's so much to try.  And you can wash it all down with some key lime pie.
8.  Golden Corral.  This is the place to go when you're starving, and you will leave stuffed.  It's choice-overload, and you can eat as much as you want and not feel bad about it.  They're got some sugar-free items and healthy plates now, or you can go full-on glutton and pig out too.  Yum.
9.  Black Pearl.  This oyster bar is a great happy hour spot and date destination, and reviewers say the oysters on the half shell are top notch.  If you're not an oyster lover, there's always the Crab Louis Salad or other fish dishes, and live music too.
10.  Happy's Fish House.  They're got everything from gumbo to fried fish to grilled salmon with veggies.  Oh, and ribs and homemade desserts and omelettes and waffles.  What don't they make?  I don't see fajitas on the menu, but that could be next, ya never know.  In the meantime we'll be happy with the smorgasbord.