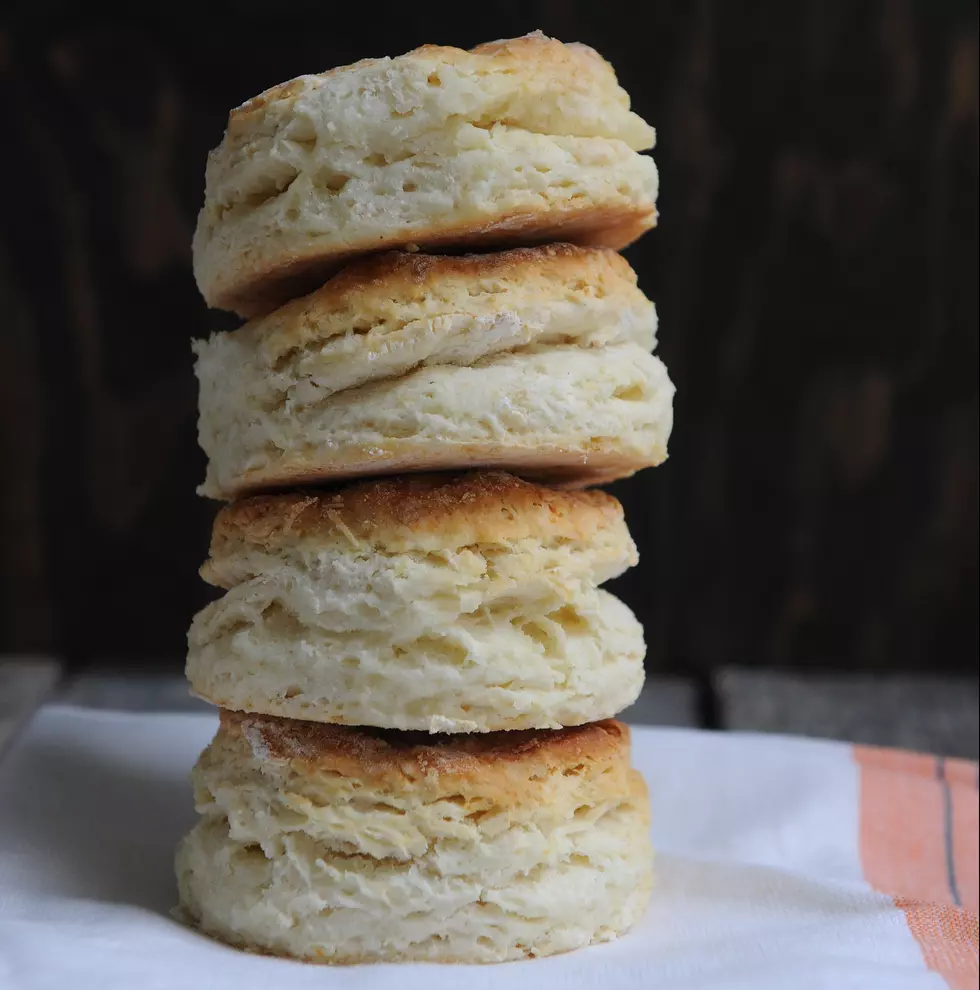 Top 5 of the BEST Places to Get Buttermilk Biscuits in East Texas
Photo by Jodie Morgan on Unsplash
Friday (May 14th) is the day people will celebrate those delicious biscuits. I'm not talking about the English cookies they call a biscuit, I'm talking buttery, flaky, chunky buttermilk biscuits, (National Buttermilk Biscuits Day is a real holiday)!
Let's get our list of the top places in East Texas to get a biscuit!
First of all, everybody knows you can order a breakfast sandwich that comes with a biscuit at various local fast-food places like Wendy's, Burger King, Carl's Jr., McDonald's.
Popeye's biscuits are the ones with the reputation for leaving you feeling PARCHED. Hahaha! Click here to see a collection of memes that Google has curated for us very kindly.
Here are 5 top places in East Texas where you can grab a tasty biscuit on the big Biscuit Day:
Lizzy's Diner: 2900 Tuttle Blvd, Longview: You can get one of their breakfasts all day! They have all-you-can-eat biscuits and gravy! You can also order biscuits (and gravy) with their 2 eggs and home fries breakfast meal.
City Diner: 1226 W Marshall Ave, Longview:  All of their omelets are served with a biscuit if you want. Locals love to come here for the big B.B.B.--breakfast, brunch, and biscuits!
The Diner: 7924 S Broadway Ave, Tyler: On the menu at The Diner is the "East Texas Eggs Benedict", served with half of a "buttery biscuit". You can get your gravy on the side. This meal will run you about $9.25, plus tax and a great tip!
Petty's Steak & Catfish:309 N Main St, Lindale: Believe it or not, this catfish place serves a mean breakfast! Breakfast is served early from 6 in the morning until about 10:45 a.m. On Saturdays, you get some extra time to grab a biscuit for breakfast (11:30 a.m.). Biscuits come with the Country Skillet, Hungry Man, or an Eggs combo.
Bird's Egg Cafe: 1605 W Palestine Ave, Palestine: You can get a really inexpensive breakfast at the Bird's Egg Cafe. I'm talking TWO biscuits for less than 2 bucks! Want some gravy on it? That will be less than THREE bucks! Yum. Don't let all the crazy bird decor scare you off, neither!
LOOK: Here are copycat recipes from 20 of the most popular fast-food restaurants in America
LOOK: 15 Discontinued McDonald's Menu Items