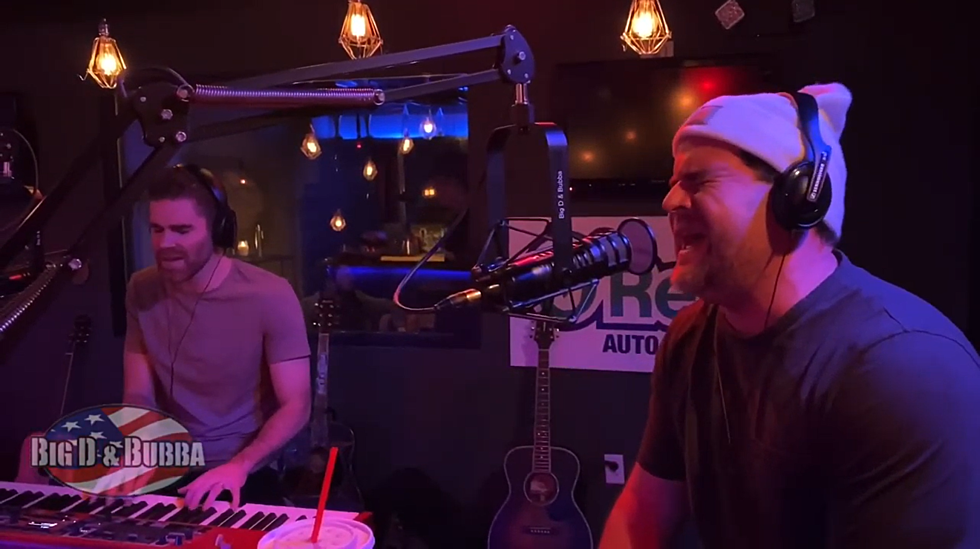 Best of Big D and Bubba: David Nail in the Big D and Bubba Studio
Big D and Bubba via Youtube
Before this virus shut us down, Big D and Bubba brought in one of the most underrated (my opinion anyway) country artists out there, David Nail. He was in the Big D and Bubba studio for Throwback Thursday to perform one of his best songs and give us a new song, too.
Enter your number to get our free mobile app
The visit started with a performance of his great song "Red Light". This has always been a favorite of many based on the requests we got for it at KNUE. It is also a one of kind performance as it's just David and his keyboard player. David has never performed "Red Light" like this before.
Next, David Nail performed a song from his new EP called Oh, Mother. The song is called "Forgiveness".
That new EP has been out since January 10. Pick it up however you get your music.
Listen to the "Best of" Big D and Bubba on 101.5 KNUE.