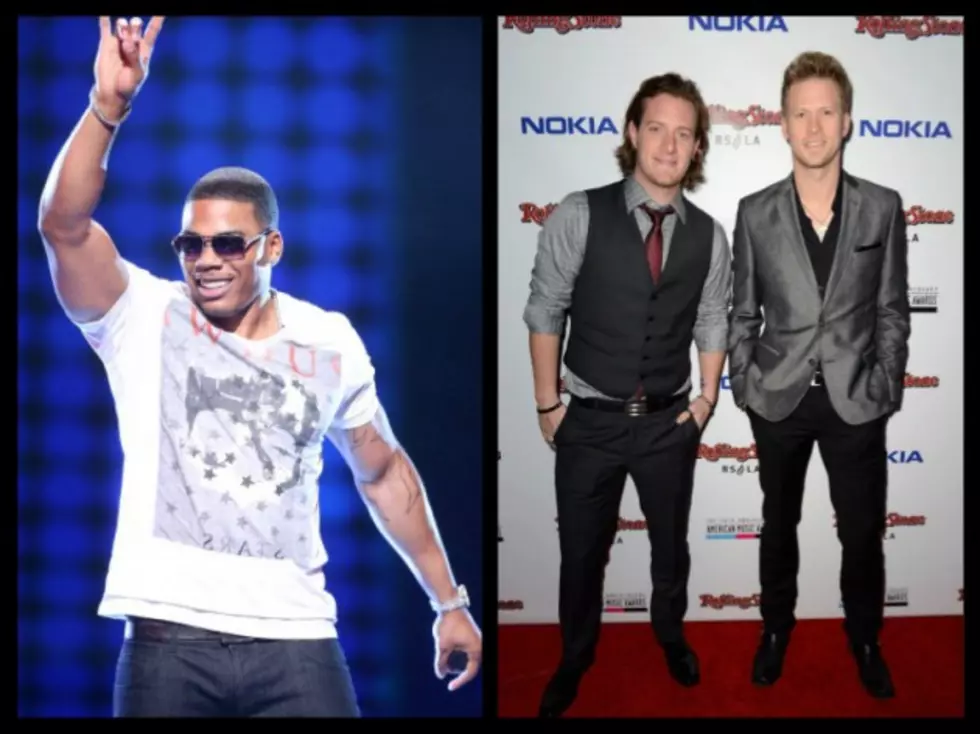 Florida Georgia Line Team Up With Rapper Nelly for a 'Cruise' Remix [VIDEO]
Getty Images
Florida Georgia Line has made a huge splash in country music as of late. Not only are they touring with Taylor Swift, and being nominated for awards left and right, but they've caught the eye of one of the biggest names in music. And this artist is not someone you would picture having their hand in country music.
Rapper Nelly teamed up with the boys of Florida-Georgia Line for a remix of their hit song 'Cruise'. The collaboration sparked interested when Nelly released his music video for his latest single 'Hey Porshe'. At the end of the video we see Nelly driving off with the FGL hit playing from the radio. But fans knew that wasn't the original.
Not soon after the whole song was released on YouTube. The collaboration takes the original country twang and lyrics of the song and adds a hip hop beat to it. Nelly adds his own verse to the song, adding his own spin on it. As if the original song could be any catchier, this collaboration sent catchy through the roof.
This isn't Nelly's first country rodeo, however. He teamed up with Tim McGraw for his 2004 hit 'Over and Over'.