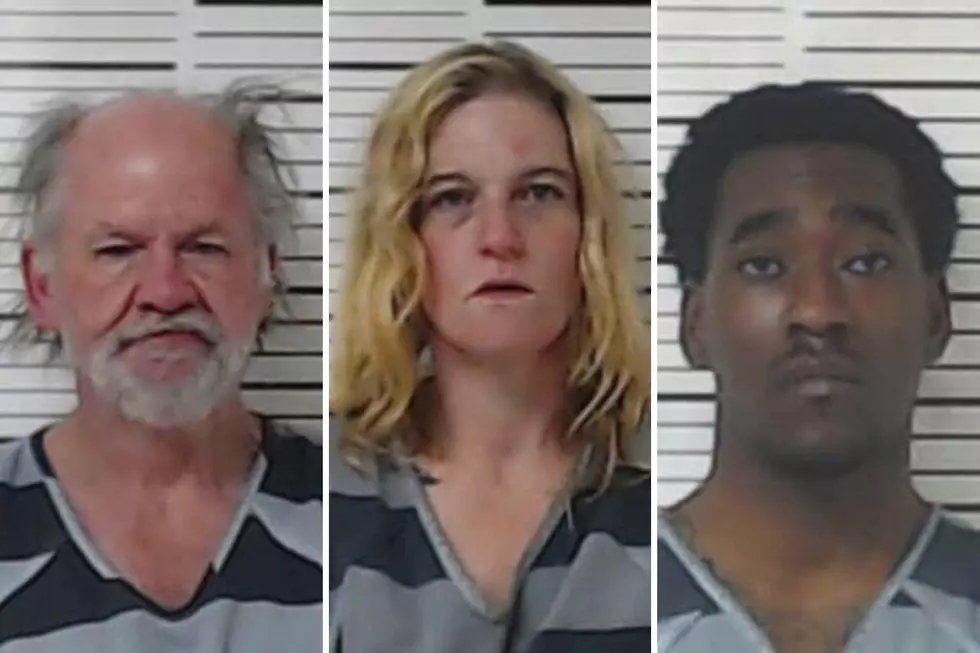 Enticing a Child and Unlawful Possession in Henderson County, 3 Arrested
Photos courtesy of Henderson County Sheriff's Dept.
The Henderson County Sheriff's Department has arrested three people for crimes ranging from enticing a child, unlawful possession of a firearm, and illegal drug possession.
On Thursday, January 12, "Henderson County Crimes Against Children Investigators received information in reference to a male subject coming to Athens, Texas to pick up a 14-year-old juvenile to make her his wife," according to a Facebook post on the Henderson County Sheriff's Office Facebook page.
The suspect allegedly told the girl where she should go and that he'd come and pick her up. Apparently, they made plans to meet at a Henderson County store bathroom. Since authorities had received information regarding the plan, they'd set up surveillance and were able to watch the man who was identified as Joseph Melton.
Henderson County authorities searched the suspect's vehicle where they found a 9 mm pistol as well as marijuana. As a result, Melton was arrested for "enticing a child, delivery of marijuana to a minor, and unlawful possession of a firearm by a felon."
Later in the evening of Thursday, January 12, Henderson Sheriff's Deputy Cody Baker went to a home near Malakoff, Texas to check the welfare of a young female who lived at the residence.
When Deputy Baker arrived at the Malakoff, Texas home, he saw "suspected methamphetamine sitting out while he was speaking with the occupants of the residence."
According to the Henderson County Sheriff's Facebook post, Deputy Baker then contacted "Henderson County Narcotics Investigator Jonathan Daille who prepared an affidavit for a search warrant," which was granted.
More "meth" was found once the home was searched. After the discovery, both Ashley Parolini and Jack Risken were arrested for possession of a controlled substance. They were both transported to the Henderson County Jail.
All three suspects are at the Henderson County Jail where they await arraignment.
An Overton Man is a Top 10 Most Wanted Sex Offender (January 10, 2023 Update)
This Overton man has a long and dangerous rap sheet that includes sexual assault, burglary, possession and more which has put him on the Top 10 Most Wanted Sex Offender list.
24 Unique or Odd Texas School Mascots
People are proud of these unique mascots in the state of Texas.
2023 Hurricane Storm Names
The 2023 hurricane season begins on June 1 and ends November 30.