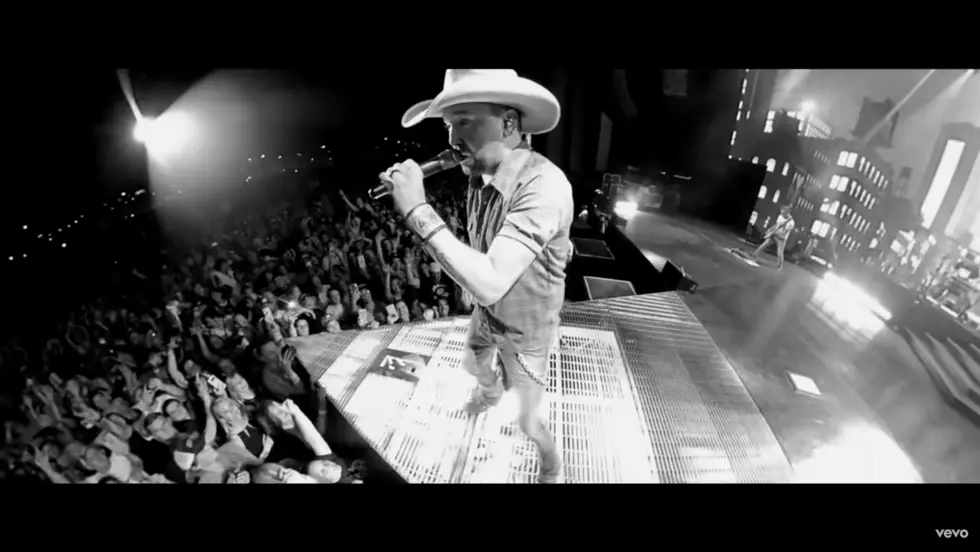 ICYMI: Jason Aldean in the Studio with Big D and Bubba
Jason Aldean via Youtube
Jason Aldean is back with a great new album sinply titled 9. So why 9? He talked above with Big D and Bubba about how certain numbers have always had a meaning to him. He talked about George Strait's album titled #7 and also how playing baseball as a kid, his number was 7. He didn't think he'd be around long enough to have a ninth album so he felt it appropriate to call his ninth album 9. And it fits that the first single from the album, "We Back", is the ninth track on the album.
Big D and Bubba gave us a clip of another song on the new album, and what could be the next single, "Camouflage Hat". This prompted a conversation about what a woman looks best in, a jeep, a work truck or a lifted truck. To throw my two cents in, a woman in a baseball cap always looks great, my girlfriend included. Listen to "Camouflage Hat" below:
Jason revealed that he doesn't have anything on his Christmas wish list this year. His wife, Brittany, is good at getting him gifts he really likes. He also said that, like a lot of us, he hasn't even started Christmas shopping yet. Amazon Prime to the rescue.
Listen to Big D and Bubba Monday through Saturday mornings on 101.5 KNUE.