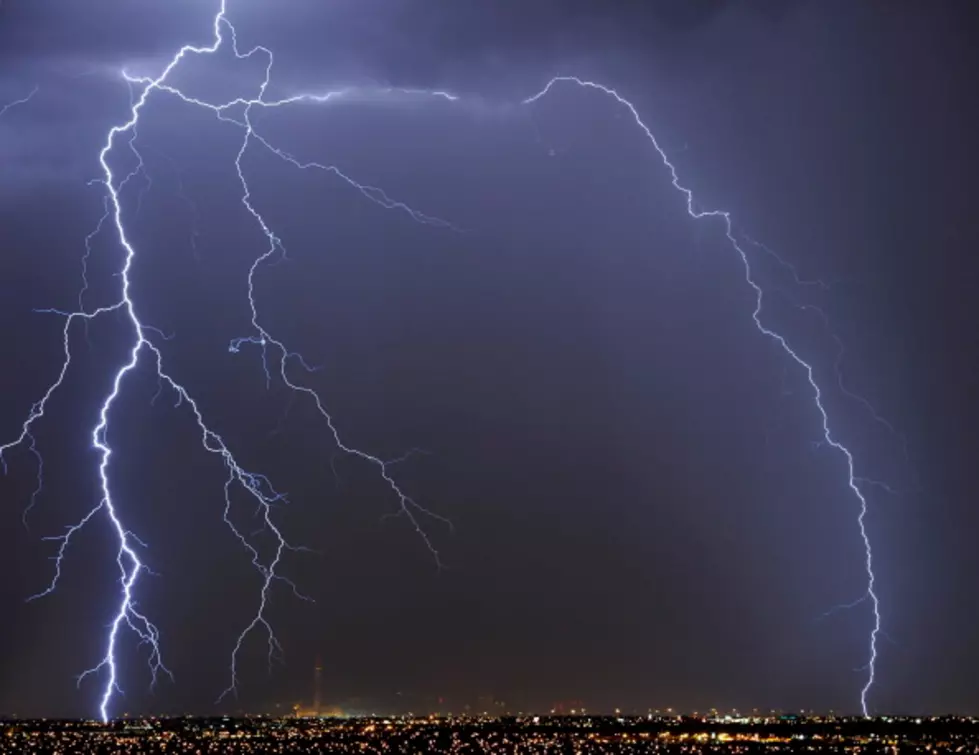 Severe Thunderstorms Possible Tomorrow
Ethan Miller, Getty Images
East Texas could see some severe thunderstorms tomorrow (April 4).  Get the details here.
According to EastTexasMatters.com, we could experience a few severe thunderstorms on Thursday. The storms will likely be active in the afternoon and evening. The areas likely to be hit by the thunderstorms are to the east and northeast. We could also see some more severe weather this weekend.
"Our primary concerns would be damaging wind gusts and large hail. An isolated tornado cannot be ruled out."
But don't let the weather stop you from getting out and enjoying the Taste of Tyler on Thursday!