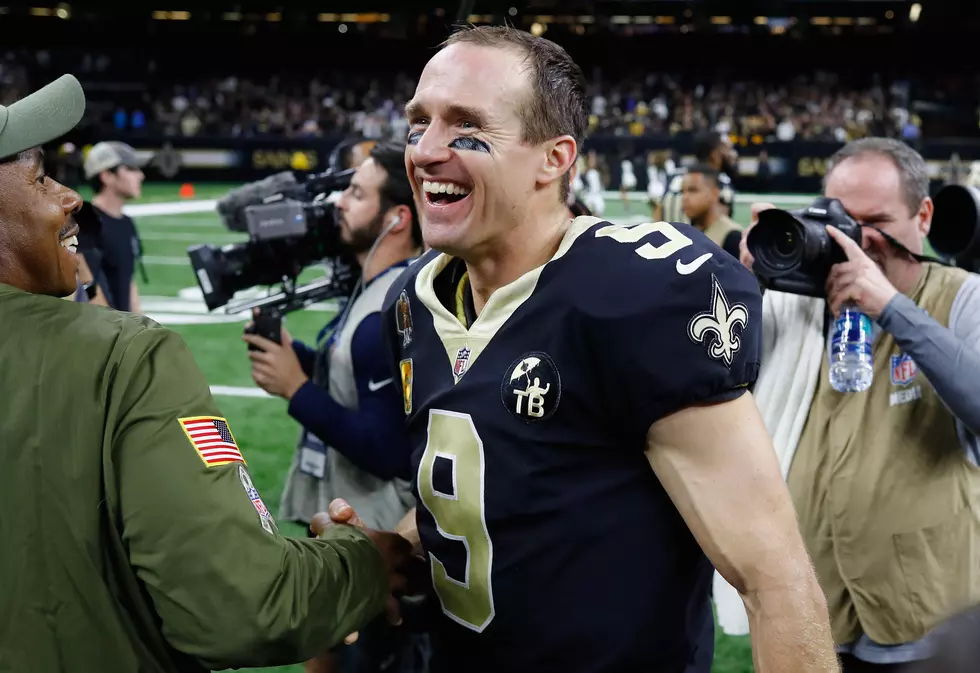 Week 10 Proved that Anything Can Happen in the NFL
Wesley Hitt / Getty Images
Man, what a weird week in the NFL. Dolphins getting their 2nd win, Giants falling to the hapless Jets, Chiefs losing on a blocked field goal, Raiders slowly looking like a good team. Craziness abounded this past week. How will week 11 shape up? Let's take a look at some games.
New Orleans Saints make a visit to Tampa Bay for a divisional matchup against the Buccaneers. New Orleans, in another of those weird games, got blown out by the Atlanta Falcons last Sunday. The Bucs barely beat the very competitive, but not yet there, Arizona Cardinals. I think the Saints' loss was an anomaly and will rebound nicely against their division rival. It'll be a close game, though. I'm thinking 34-28, Saints win.
The Houston Texans are coming off their bye week. The Baltimore Ravens are the hottest team in the NFL. Lamar Jackson is becoming a one man highlight reel. Unfortunately, the combo of Jackson and playing at home will heavily benefit the Ravens. The birds win big, 48-17.
To me, this is most interesting game of the weekend, the New England Patriots travel to Philadelphia to take on the Eagles. The Patriots and Eagles are both coming off their bye weeks. The Eagles have been on a bit of a resurgence to start the second half of the season. Plus, with Dallas' loss to the Vikings Sunday night, they come into this game with a share of the NFC East lead. The Patriots lost to the Baltimore Ravens before heading their bye. Can Tom Brady and company rebound? It's a tough pick but I'm going to say the Patriots squeak one out on a last second field goal, 28-27.
Here are the rest of my Week 11 picks:
Thursday, November 14
Steelers at Browns - Steelers
Sunday, November 17
Cowboys at Lions - Cowboys
Jaguars at Colts - Colts
Bills at Dolphins - Bills
Broncos at Vikings - Vikings
Saints at Buccaneers - Saints
Jets at Redskins - Jets
Falcons at Panthers - Panthers
Texans at Ravens - Ravens
Cardinals at 49ers - 49ers
Bengals at Raiders - Raiders
Patriots at Eagles - Patriots
Bears at Rams - Rams
Monday, November 18
Chiefs at Chargers (in Mexico City) - Chiefs
Nothing is up for grabs but bragging rights if you can out pick me. Make 'em and let's have some fun.